Rick Perry: Boy Scouts Would be Better Off Without Gay Leaders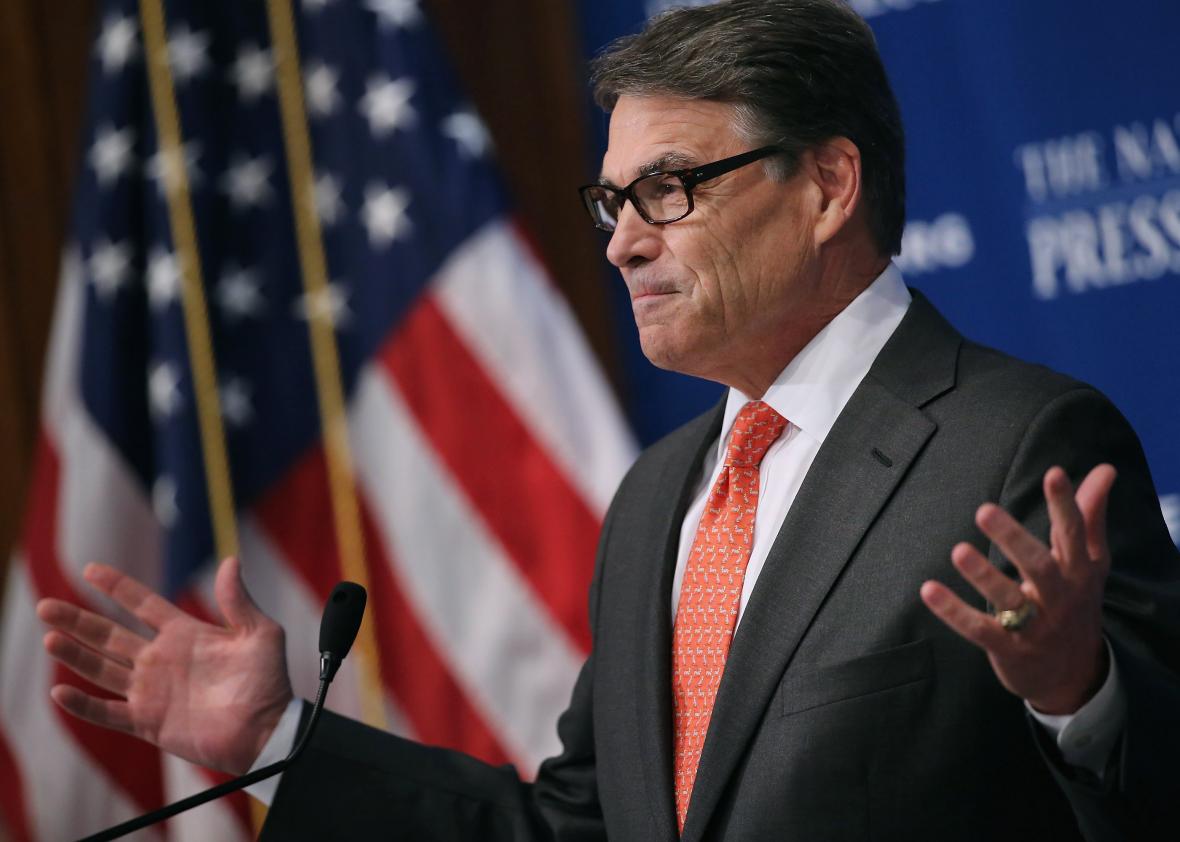 Republican presidential candidate Rick Perry doesn't like the idea of openly gay leaders in the Boy Scouts of America. "I believe that scouting would be better off if they didn't have openly gay scoutmasters," the former Texas governor told NBC. Earlier this month, the Boy Scouts voted to end a ban on gay leaders but Perry doesn't think it's a good idea. In order for the ban on gay and bisexual adults to be lifted, the Boy Scouts of America's full national executive board has to ratify the vote on July 27.
In his 2008 book about the Boy Scouts, Perry wrote that openly gay leaders would be a problem for the organization. "[G]ay activism is central to their lives. It would unavoidably be a topic of conversation within a scout troop," Perry wrote in the book, according to the Washington Post. "This would distract from the mission of scouting, character building, not sex education."
Earlier this week, fellow presidential candidate Scott Walker had also said the Boy Scouts of America should keep its ban on openly gay leaders. But in an interview with CNN on Sunday he backtracked a bit. "I thought the policy was just fine. I'm saying when I was in Scouts, it was fine. You're asking what should the policy be going forward. It should be left up to the leaders of the Scouts," the Wisconsin governor said. Walker also said he didn't know whether being gay was a choice. "I don't have an opinion on every single issue out there. To me, that's, I don't know," Walker said. "I don't know the answer to that question."