Dozens Killed When Indonesian Military Plane Crashes Into Hotel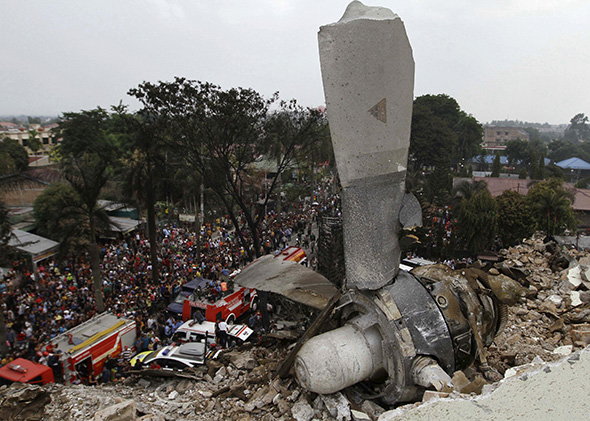 A C-130 Hercules military plane crashed into a hotel in Medan on the Indonesian island of Sumatra on Tuesday, with a local Red Cross official confirming at least 43 deaths and predicting that the number will rise, CNN reports.
The plane had just taken off with a crew of 12 from Soewondo Air Force Base, located roughly 3 miles from the crash, carrying supplies to Indonesian bases on other islands.
According to the Aviation Safety Network, there have been 10 fatal crashes involving Indonesian military or police aircraft over the last decade.
The accidents put under a spotlight the safety record of Indonesia's aviation and its aging commercial and military aircraft. [Military spokesman Fuad] Basya said the plane that crashed on Tuesday was built in 1964.
ABC adds that Medan was the site of a Boeing 737 crash in 2005 that killed 100 passengers and crew and 49 people on the groud.