Officer Michael Slager Charged With Murder in Death of Walter Scott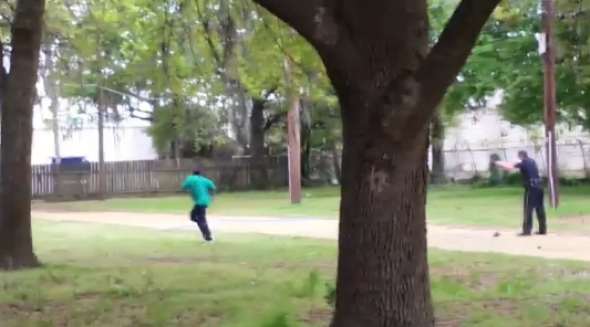 Update, April 7, 8:05 p.m.: The headline of this post originally stated that the video appears to show the officer planting a Taser on the victim. It's unclear whether he's planting it or if he dropped it and picked it up afterward. The headline has been changed to account for this uncertainty. This is a developing story, and we'll continue to update it to reflect the latest.
Original post, April 7, 6:22 p.m.: A white police officer from North Charleston, South Carolina is in custody and will face murder charges after firing upon and killing a 50-year-old black man named Walter Scott as Scott ran away from him after a Saturday traffic stop, the Charleston Post and Courier reports. Video taken by a bystander and obtained by more than one outlet shows the officer, Michael Slager, firing at a retreating Scott.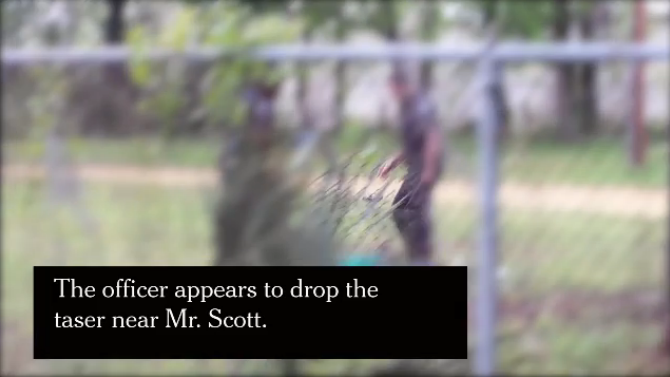 A previous statement issued by an attorney representing Slager said that Scott took Slager's stun gun before the officer fired at him; the video may or may not show this taking place, but it also appears to show Slager dropping the stun gun next to Scott's body after the shooting.
The video begins in the vacant lot, apparently moments after Officer Slager fired his Taser. Wires, which carry the electrical current from the stun gun, appear to be extending from Mr. Scott's body as the two men tussle and Mr. Scott turns to run.
Something — it is not clear whether it is the stun gun — is either tossed or knocked to the ground behind the two men and Officer Slager draws his gun, the video shows. When the officer fires, Mr. Scott appears to be 15 to 20 feet away and fleeing. He falls after the last of eight shots.
Scott was wanted on "a Family Court warrant" at the time of his death, the Post and Courier says.

A North Augusta, South Carolina officer named Justin Craven was coincidentally also arrested on Tuesday on a felony weapons charge related to the February 2014 shooting death of a black man named Ernest Satterwhite.