John McCain Running for Sixth Term, Just 20 Years to Go to Topple Strom Thurmond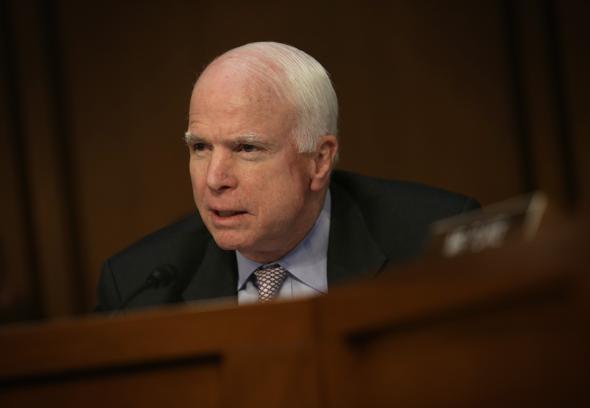 NBC, noting diplomatically that McCain will be 80 years old on Election Day, asked whether he would have the energy to serve another six years in office. McCain countered that he still works the 18-hour days required of a busy committee chairman and that his Senate career is "just getting started." That's the kind of thinking he'll need if he intends make a name for himself in the United States Senate, a body known for long tenure and advanced age. McCain is a mere nine years from overtaking Daniel Akaka to become the 100th-oldest senator in history, so it would only take a few more budget cycles for him to get on the board.

But to really distinguish himself, he'd have to win at least three more elections. Right now, young McCain is no match for the unquestioned champion of legislative longevity, Strom Thurmond. Technically, Reconstruction-era Sen. Cornelius Cole did live a few years longer than Thurmond, but old Cornelius only served one term from ages 45 to 51, not a 49-year stretch capped off by dying in office. Thurmond is the man to beat, and McCain might be the one to do it. He proudly told NBC that his mother is doing great at 103, and that's three years older than Thurmond was when he was still ostensibly a senator.