The Most Iconic Moment of the 2015 NCAA Tournament Has Already Happened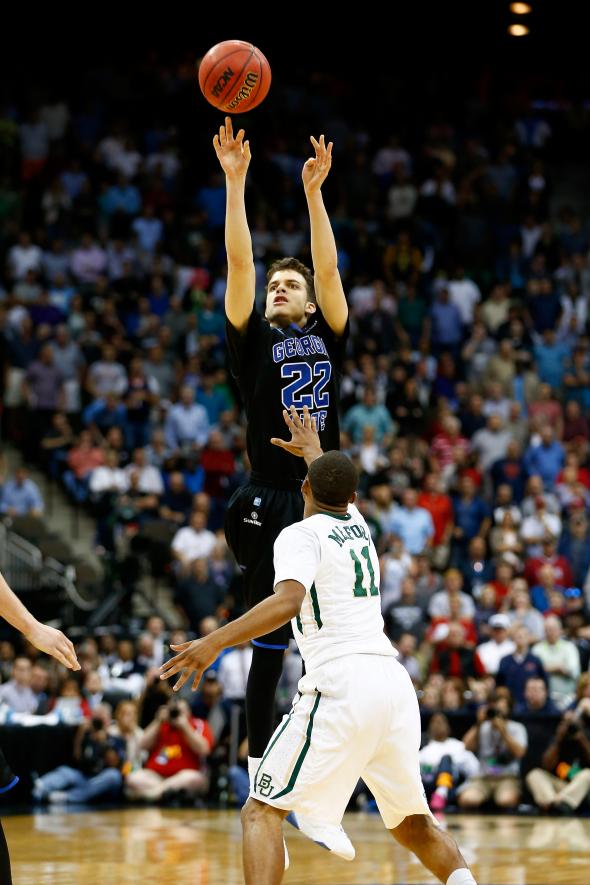 Georgia State basketball coach Ron Hunter injured his Achilles tendon celebrating the team's conference championship victory Sunday, so he was coaching Thursday against Baylor while scooting around on a little wheeled stool.*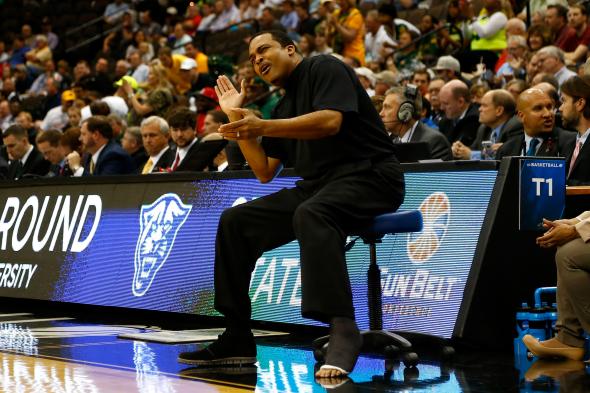 Unfortunately, Georgia State's underdog team trailed Baylor by 12 points with less than three minutes left to play. But then a Georgia State player named R.J. Hunter scored nine straight points. One of his teammates made a free throw. And with three seconds left, R.J. Hunter made a long, long, long, mythically long three-pointer to give Georgia State an upset, comeback victory. But that's not even the best part. The best part is: Ron Hunter is R.J. Hunter's father! R.J. Hunter is Ron Hunter's son!

Watch Ron's reaction to his son's shot:

And lo, by the time Ron hit the ground, the Hunter family had passed into March legend.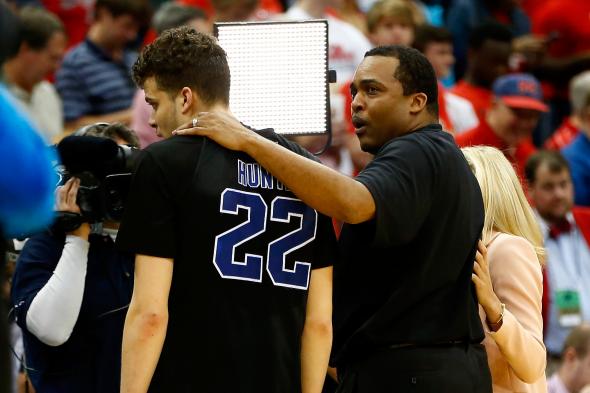 Go crazy, Georgia State. Go crazy!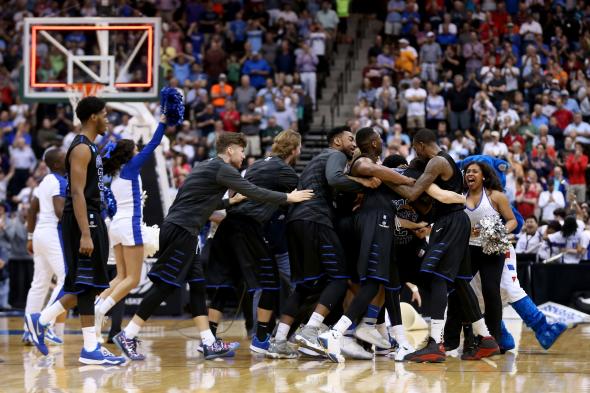 *Correction, March 19, 2015: This post originally misstated that Ron Hunter tore his ACL.