Three-Year-Old Boy Shoots Both Parents With a Single Bullet in New Mexico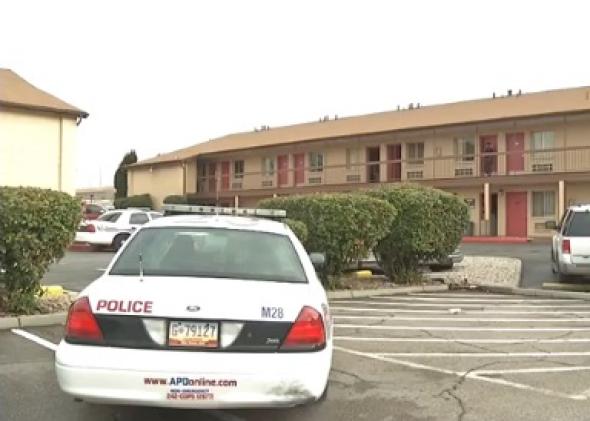 In the latest episode of babies and handguns, a 3-year-old in Albuquerque shot his mom and dad on Saturday afternoon. The boy apparently managed to get a handgun out of his mother's purse and pull the trigger while Justin Reynolds and his pregnant girlfriend Monique Villescas were getting ready to order a pizza. The boy pulled the trigger and fired a bullet that hit his father's buttock, exited through his hip and then struck the boy's pregnant mother in the right shoulder, reports NBC's local affiliate KOB. Both parents are recovering.
"It was like if I was to get up shake your hand and sat back down. That's how fast it happened," said Reynolds. "All of a sudden we heard a gun go off and the next minute I realized my girlfriend was bleeding. Then I sat down and realized I was shot too." Reynolds says he's just glad the bullet did not hit Villescas' 2-year-old daughter, who was sitting next to her mother when the shot was fired.