Patriots Win Super Bowl After Shocking Last-Second Goal-Line Interception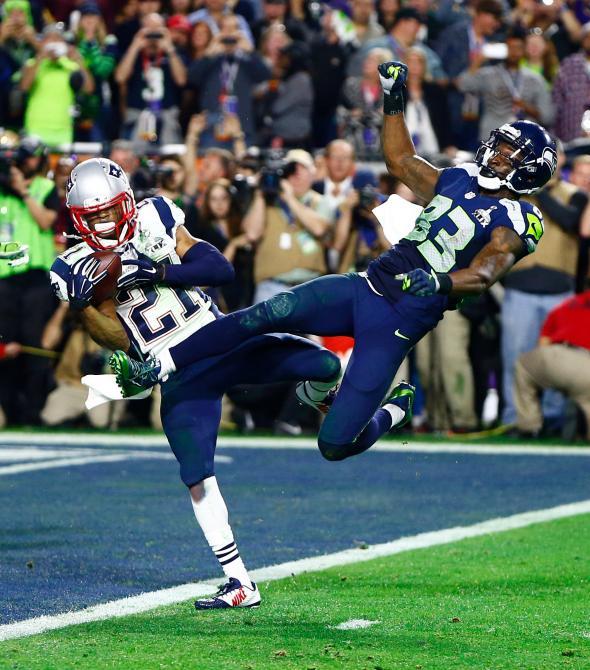 Malcolm Butler intercepted a Russell Wilson pass on the goal line with 20 seconds left as the New England Patriots beat the Seattle Seahawks 28-24 in a thrilling, confounding Super Bowl XLIX.
Tom Brady threw a touchdown to Julian Edelman with just over two minutes left to give the Patriots the lead.
But with just a minute to go, Jermaine Kearse bobbled and caught a tipped pass to put the Seahawks in scoring position in the most unlikely fashion.
Astoundingly, though, two plays later—despite being on the goal line with the strongest back in football, Marshawn Lynch, at their disposal—the Seahawks elected to throw a pass, and Wilson was picked off by Butler. (In a too-perfect twist, Butler was the one who had just tipped the pass caught by Kearse seconds before.)
The Patriots were able to run out the clock, and Brady now shares the record for most Super Bowls won by a quarterback (four) with Terry Bradshaw and Joe Montana.