No Sign of AirAsia Plane Lost Over Stormy Java Sea Waters With 162 on Board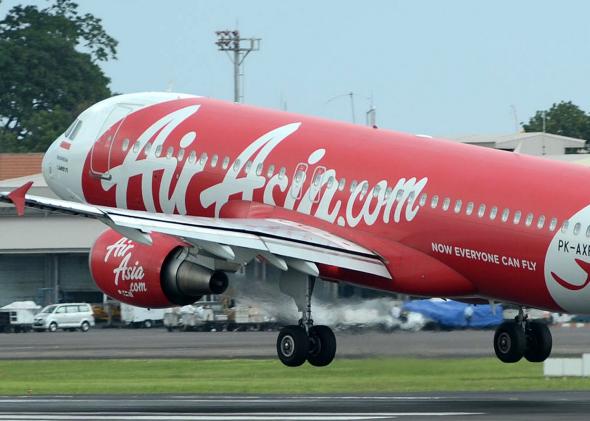 Update, Dec. 28, 2014: More than 15 hours after Flight QZ8501 dropped off the radar, there was still no sign of the AirAsia Indonesia jet that disappeared over the Java Sea on Sunday. The plane was traveling from Surabaya, which is Indonesia's second-largest city, to Singapore. When night fell most of the search-and-rescue teams were pulled back, although some boats were still in the area, reports Reuters.
The Airbus A320-200 was operated by the Indonesian affiliate of regional budget airline AirAsia, which is based in Malaysia. The Malaysian connections mean that, for many, the comparisons with Malaysia Airlines Flight 370—which disappeared with 239 people on board in March—seem inevitable. The New York Times notes that "while it seemed premature to make such comparisons, the Indonesian authorities could not explain Sunday why the AirAsia jet disappeared from radar screens about 40 minutes after leaving the Indonesian city of Surabaya around 5:30 a.m."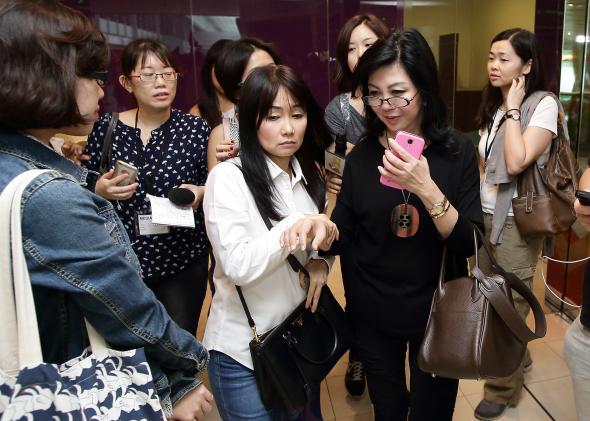 Family members waiting for news at the Surabaya airport are naturally getting increasingly distressed as the hours roll on. "A few hours ago many of the relatives at the crisis center in the airport still seemed calm—glued to their phones, perhaps trying to find any news of the plane or stay in touch with friends and loved ones," notes the BBC. "But more than 12 hours since the plane took off they are looking increasingly worried."
Malaysia and Singapore have sent search-and-rescue teams to help with the efforts while Britain, South Korea, and Australia all offered to assist. Any search efforts are likely to be slowed down by the bad weather in the area, according to CNN. "At this time, search and rescue operations are being conducted, under the guidance of National Search and Rescue Agency Republic of Indonesia (BASARNAS)," AirAsia said in a statement posted on its Facebook page.
Tony Fernandes, the head of AirAsia, traveled to Surabaya and said the focus should be on the families, notes the Associated Press. "We don't want to speculate but right now of course the plane has been missing for 12 hours and there's a deep sense of depression here," said Fernandes, who founded the airline in 2001. "This is a massive shock to us and we are devastated by what has happened. It's unbelievable."
I am touched by the massive show of support especially from my fellow airlines. This is my worse nightmare. But there is no stopping.

-- Tony Fernandes (@tonyfernandes) December 28, 2014
A correction was issued with the nationality of the 155 passengers, including 16 children and one infant, on board the plane. The vast majority were Indonesians, plus three South Koreans, one Malaysian, one British national, and his 2-year-old Singaporean daughter. The French national who was first listed as a passenger was actually the co-pilot, who was traveling alongside an Indonesian captain and five cabin crew.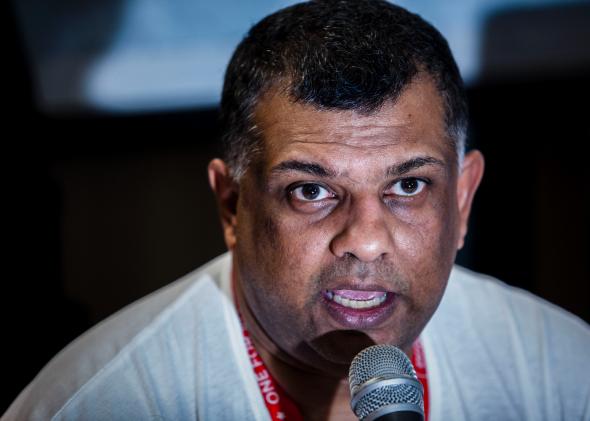 Also, while airline officials first said the pilot had 6,100 flying hours, Fernandes later clarified that was only with AirAsia. In total, the captain had more than 20,500 flight hours. Airbus issued a statement saying the plane had been delivered in October 2008 and had an accumulated 23,000 flight hours.
Original post, Dec. 28, 2014 at 1:58 a.m.: An AirAsia flight traveling from the Indonesian city of Surabaya to Singapore has lost contact with air traffic control and is officially missing. Flight 8501 last made contact with air traffic control in Jakarta at 6:17 p.m. EST, about an hour before it was scheduled to land. Before losing communication, the pilot had requested to alter the designated flight route due to bad weather. "The aircraft was on the submitted flight plan route and was requesting deviation due to enroute weather before communication with the aircraft was lost while it was still under the control of the Indonesian Air Traffic Control (ATC)," AirAsia said in a statement posted on its Facebook page.
There were 155 passengers aboard the plane, including 138 adults, 16 children and one infant. There were also two pilots and five cabin crew on the plane. The passengers and crew were mostly from Indonesia, with three South Koreans and one each from Singapore, Malaysia, and France.
The Airbus A320-200 never sent a distress signal, Reuters reports. The plane had been flying at 32,000 feet and requested to fly at 38,000 feet to avoid clouds. The plane is presumed to have gone missing over the Java Sea "between Tanjung Pandan on Belitung island and Pontianak, on Indonesia's part of Kalimantan island," notes the Associated Press.
AirAsia is a Malaysia-based budget carrier that is popular across Southeast Asia and has a "very good" reputation for safety, according to CNN. Both Indonesian and Singaporean authorities have launched search-and-rescue operations, almost 10 months after the disappearance of Malaysia Airlines Flight 370.