Sony: We Will Release The Interview (Just Don't Know When or How)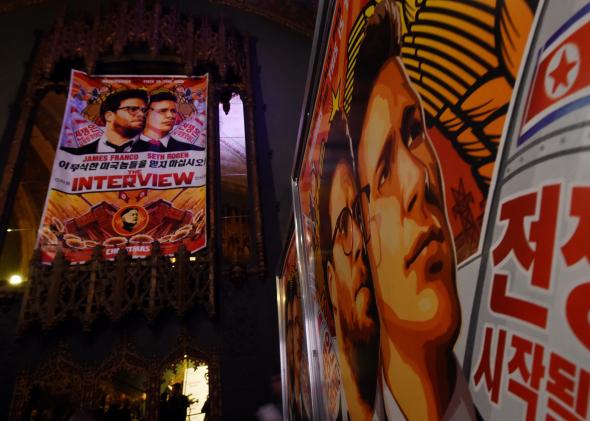 Any suggestions that Sony is getting ready to simply shelve The Interview after threats from hackers are mistaken, the company's lawyer said on Meet the Press. What has happened was just a temporary setback. "Sony only delayed this," David Boies said. "Sony has been fighting to get this picture distributed. It will be distributed. How it's going to be distributed, I don't think anybody knows quite yet. But it's going to be distributed. And what Sony has been trying to do is to get the picture out to the public."
The statement follows along the same lines as what Sony Entertainment CEO told CNN on Friday, when he denied the company had "given in" to pressure from hackers and was considering a way to distribute the movie.
The New York Post cites unnamed sources saying that Sony is planning to release The Interview through Crackle, the streaming service it owns. No one else is confirming that report yet.

On CNN's State of the Union, President Obama said that he doesn't consider the hack of Sony to be an "act of war" but rather "an act of cyber vandalism that was very costly." The president also stuck by his criticism of the company, saying they should have contacted him directly for help in trying to get the movie distributed. "Had they talked to me directly about this decision, I might have called the movie theater chains and distributors and asked them what the story was," Obama said.