Wednesday Night in Ferguson, USA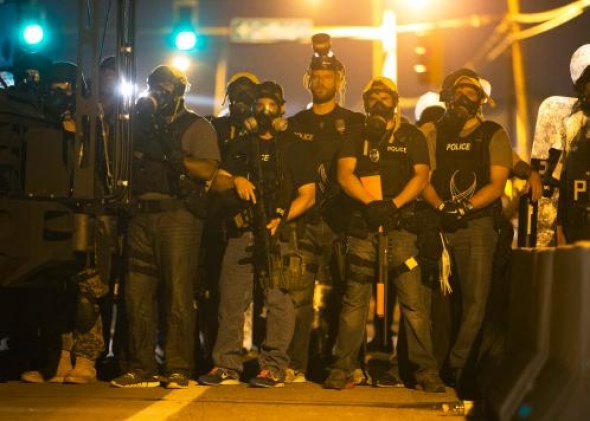 Protests on Wednesday afternoon over the shooting of Michael Brown erupted in the evening as police marched the streets of Ferguson, Missouri firing tear gas to disperse protestors. Here is video footage along with some firsthand accounts of what Wednesday night in Ferguson looked like.

Police copter circling over, every entrance to street blocked with multiple vehicles., tear gas flowing into neighboring street.

— Jamelle Bouie (@jbouie) August 14, 2014
It feels like a straight up war zone in #Ferguson tonight. Rifles, fatigues, bullet proof vests, and lines of officers.

— Yamiche Alcindor (@Yamiche) August 14, 2014
All of this repression, because the police killed a kid and the community wants answers.

— Jamelle Bouie (@jbouie) August 14, 2014
TODAY IN SLATE
Technocracy
Forget Oculus Rift
This $25 cardboard box turns your phone into an incredibly fun virtual reality experience.