Last Month Was the Fourth-Warmest March Since 1880. Happy Earth Day!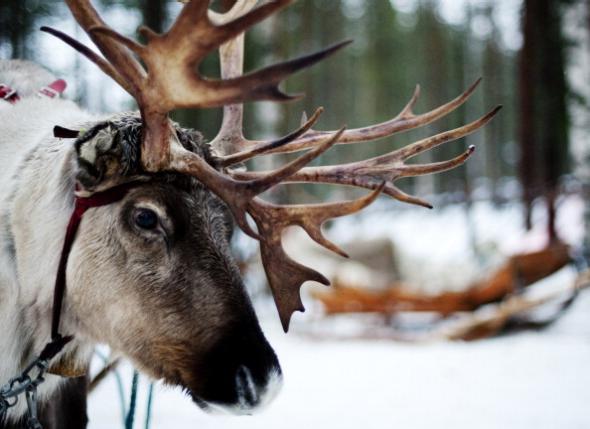 "But I was so cold!" you might be saying. "How can this be, Al Gore?" Apparently the answer involves the fact that there are other countries in the world besides the United States: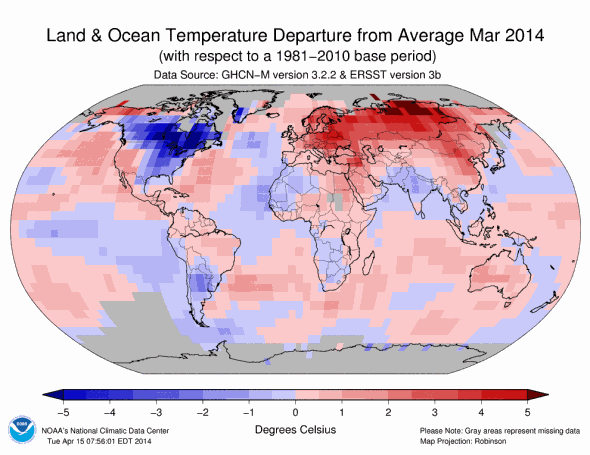 The red areas are those in which March was hotter than usual; it was an unusually warm month in Russia and northern Europe. Ban reindeer.