Here's George W. Bush Showing Off His Paintings of World Leaders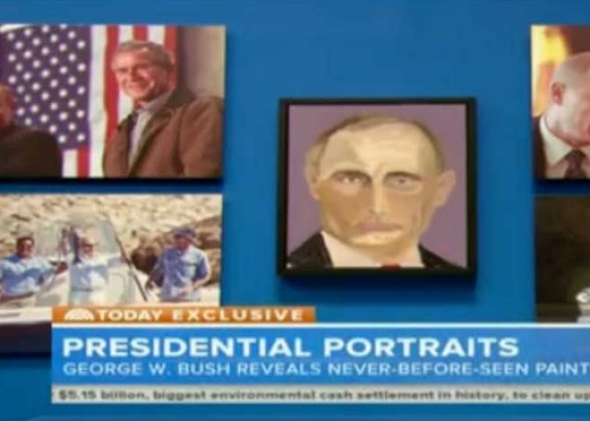 George W. Bush revealed a series of his portraits of world leaders on the Today show this morning. The paintings are part of the exhibit, "The Art of Leadership: A President's Personal Diplomacy," that will officially open this weekend at Bush's presidential library in Texas, and includes artistic renderings of some two dozen world figures including his father, Russian President Vladimir Putin, and the Dalai Lama, among others.

So to recap: George W. Bush painted a portrait of George H.W. Bush that is on display at the George W. Bush Presidential Library and Museum, which was featured during an interview with Jenna Bush Hager, Bush's daughter who is now a special correspondent for the Today show.