Democratic Lawmaker: No Evidence to Back Up Latest Claims Against Christie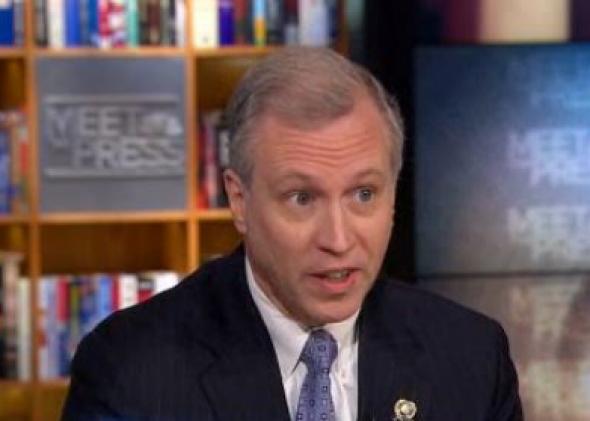 A New Jersey Democratic lawmaker says there's no evidence to back up the latest claims against Gov. Chris Christie and raised questions about the accuser's credibility. The skepticism from a key Democratic assemblyman comes a day after Christie issued a strong response against the allegations, attacking both the former political ally who made the latest accusations against him and the New York Times, which was the first to publish the claims, accusing the paper of "sloppy reporting."
New Jersey Assemblyman John Wisniewski told NBC on Sunday there is no evidence to back up David Wildstein's allegations that Chrstie knew about the closure of the George Washington Bridge lanes in the more than 900 pages the former Port Authority official submitted in response to a subpoena. Wisniewski also questioned Wildstein's credibility saying it was "a great question" when he was asked why Wildstein didn't turn over the evidence he claims "exists" that supposedly prove Christie knew about the lane closures.
Like Christie's allies, Wisniewksi wondered about "the use of the words 'evidence exists' as opposes to saying 'I have documents" or 'I have an e-mail.' It's a curious choice of words." For now though "We don't have any proof … that the governor said, 'Go and close the lanes.' We know that somebody who was in his office, Bridget Kelly, ordered the lane closures."
Wisniewksi spoke a day after Christie issued an aggressive response to Wildstein's claims late on Saturday. In an e-mail to supporters first reported by Politico, Christie criticized both Wildstein and the New York Times. "Bottom line: David Wildstein will do and say anything to save David Wildstein," reads the e-mail. Christie attacked Wildstein's credibility and character, digging deep into the former official's past, noting that "he was publicly accused by his high school social studies teacher of deceptive behavior."
The e-mail also accuses the New York Times of "sloppy reporting," noting that the paper acknowledged it changed the story "dozens" of times. (The Times says web stories are regularly updated for clarity.) Read the full e-mail over at the Washington Post.