Indonesia Volcano Eruption Kills 14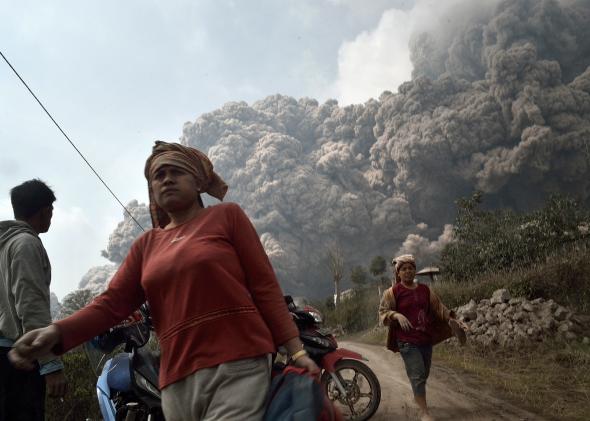 A volcano in Indonesia had a major eruption Saturday, killing 14 people a day after officials had given the green light for thousands of people to return to their homes close to the volcano's crater. Mount Sinabung in North Sumadra erupted in the morning and spewed ash columns that were 1.24 miles high, according to CNN. Among the dead were four high-school students and their teacher who were on a field trip to the volcano and a local television journalist, reports the Associated Press. The volcano had been erupting for months and officials had evacuated some 30,000 people, allowing nearly 14,000 of them to return to their homes on Friday.
"The death toll is likely to rise as many people are reported still missing and the darkness hampered our rescue efforts," one official said.
Take a look at some incredible pictures from the eruption after the jump (warning: several are very graphic):