Hunter Moore, Infamous Revenge Porn King, Has Been Busted by the Feds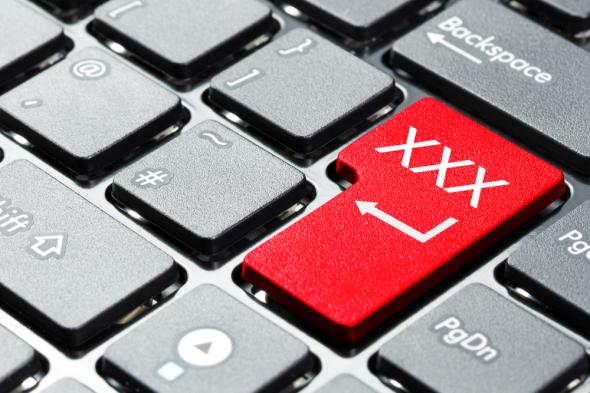 Hunter Moore, the revenge-porn purveyor that Rolling Stone dubbed "the most hated man on the Internet" back in 2012, and another man were arrested Thursday in California for allegedly hacking into email accounts to steal the type of sexually explicit photos on which he built his pornographic empire. Here's the Los Angeles Times with the details:

Moore, 27, of Woodland, and Charles Evens, 25, of Studio City were arrested by federal authorities without incident and expected to appear in court Thursday — Moore in Sacramento and Evens in Los Angeles. The men are charged with conspiracy, seven counts of aggravated identity theft and seven counts of unauthorized access to a protected computer to obtain information, according to the U.S. Department of Justice.
Federal prosecutors allege Moore operated the website, where he posted, "among other things, nude or sexually explicit photos of victims." The pictures, prosecutors added, were submitted without the victim's permission "for purposes of revenge." In order to get more photos, prosecutors allege Moore conspired with Evens to hack into email accounts to get photos he could post on his site.
Below I've embedded the full federal indictment, but here's the single graph that sums up the allegations the best (admittedly in some wordy legalese)

Defendant MOORE, aware that defendant EVENS had obtained the nude pictures by gaining unauthorized accesss into the victims' accounts, would send payments to defendant EVENS using Paypal or directly from his bank account in exchange for the nude pictures, would offer defendant EVENS additional money to obtain unlawfully additional nude pictures, and would post the victims' nude pictures on his website, http://isanyoneup.com, without the victims' authorization.
Moore's critics—of which there are understandably many—are already celebrating the news of his arrest. "We're ecstatic," Charlotte Laws, an activist who has been pushing for Moore's arrest for years and who says her daughter is one of the victims listed in today's indictment, told Time magazine. "We're super pleased that the FBI have brought this to fruition. I've talked to several of the victims and they are extremely pleased and I know all the victims are going to feel happy and they are going to feel that finally justice is being served."