Astronauts Are Installing a "Nearly Live Google Earth," And You Can Watch Them Now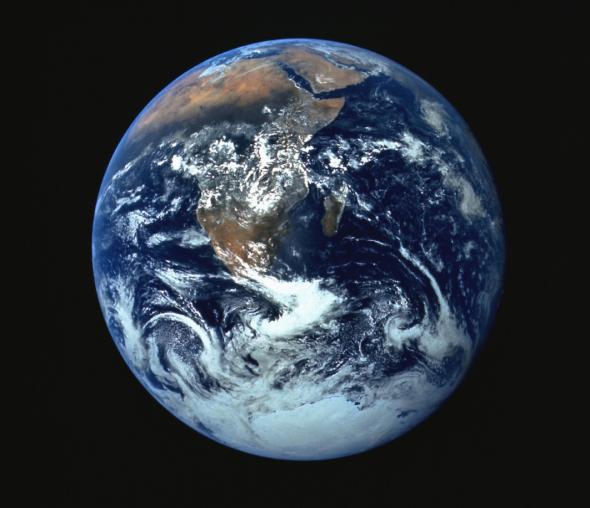 It won't be long before you can download video of Earth from hundreds of miles above, thanks to Canadian company UrtheCast, which is providing a camera currently being installed by a pair of Russian astronauts outside of the International Space Station. According to George Tyc, Chief Technology Officer of UrtheCast, the camera will function as a "nearly live Google Earth," featuring continuously refreshed video of interesting areas where interesting events are going on, showing you what is changing, what is going on."
Though NASA is live-streaming the installation, it has no part in the activity, as Universe Today reported last month—this is an exclusive endeavor between UrtheCast and Russia's Rocket and Space Corporation Energia. The goal, as Tyc explained, is to enhance social media experiences and provide individuals with more access to Earth video data, particularly in the event of natural disasters. UrtheCast will provide basic video imagery to anyone with Internet for free, and charge a fee for video requests of a specific target. UrtheCast plans to start streaming "in early 2014."

Astronauts Oleg Kotov and Sergey Ryazanskiy, who began the installation at 8 AM, are live streaming via cameras located on their helmets, which you can check out below. (Mashable reports that the former is wearing helmet camera 20, while the latter is donning camera 18.) The entire spacewalk is expected to take about seven hours.