Romney: Obama "Dishonesty" on Health Care Is "Rotting" Second Term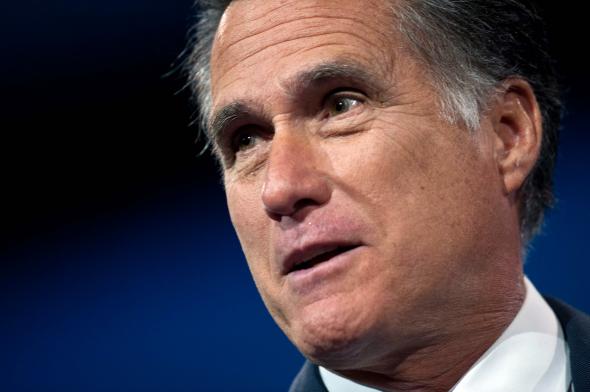 Mitt Romney blasted President Obama on Sunday, accusing him of having lied to the American people about basic facts of the Affordable Health Care Act, adding that the whole process is undermining his former rival's second term in the White House. Speaking on NBC's Meet the Press, Romney said that the president's "fundamental dishonesty" on Obamacare "has undermined the foundation of his second term—I think it is rotting it away."
The main issue is that the president "went out, as a centerpiece of his campaign and as a centerpiece of Obamacare over the last several years, saying time and time again that fundamental to his plan was the right people would have to keep their insurance plan, and he knew that was not the case." If the president had told people that many would lose their insurance or they would have to pay more "there would have been such a hue and cry against it, it would not have passed."
Advertisement

Meanwhile, on ABC News, White House senior adviser Dan Pfeiffer, seemed to be trying to lower expectations for the first results of the Obamacare numbers. "I can promise you that the first enrollment numbers which will be released later this month are not going to be what we want them to be. There's no question about that," Pfeiffer said.
In other news, Romney also spoke highly of New Jersey Gov. Chris Christie when he was asked about who could be a Republican contender in 2016, calling him "a very popular governor in a very blue state." He also praised former running mate Rep. Paul Ryan, Sen. Marco Rubio of Florida and former Florida Gov. Jeb Bush. He notably left out Sen. Ted Cruz of Texas from the list.
TODAY IN SLATE
Politics
The Democrats' War at Home
How can the president's party defend itself from the president's foreign policy blunders?