The Zimmermans' Already Messy Divorce Proceedings Just Got Messier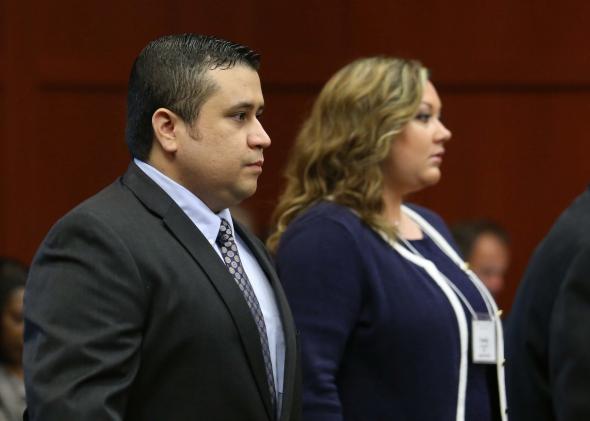 George and Shellie Zimmerman's already publicly messy divorce proceedings are back in the news this morning, with Shellie telling NBC's Today show that she has been unable to find her estranged husband to serve him divorce papers, and that she doesn't know what he's capable following their recent domestic dispute.
You can watch the video above, but a few other noteworthy nuggets from her sit-down with Matt Lauer:
She now has doubts about what really happened the night her husband shot and killed Trayvon Martin: "I believe the evidence, but this revelation in my life has really helped me take the blinders off and start to see things differently," Shellie said. When pressed further about her doubts, she continued: "I think anyone would doubt that innocence because I don't know the person that I've been married to. I have doubts, but I also believe the evidence."

She never saw a gun during the recent domestic dispute, but believed he was armed: "I didn't see a gun, but I know my husband," she said. "I saw him in a stance and a look in his eyes that I've never seen before. His shirt was half-way unbuttoned and he was putting his hand in his shirt and saying, 'Please step closer, please step closer.' So I think that just logically I assumed he had a gun on him."

She says that her husband changed following the verdict: "After standing by him, he kind of left and I guess kind of went on a victory tour without me," Shellie Zimmerman said. "I thought I was living a life with him and that we were going to kind of rebuild after all this, and he had other plans for me."