Florida's "Hiccup Girl" Convicted of First-Degree Murder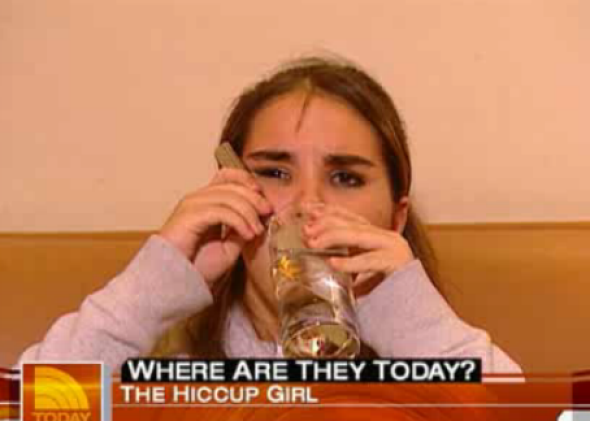 Here's a story that got lost in the weekend shuffle: Jennifer Mee, a 22-year-old Florida woman who became morning-show famous as a teen thanks to a severe case of the hiccups was found guilty of first-degree murder Friday night and was sentenced to life in prison without parole. Here's CBS News with the details of crime:

In 2010, Mee lured Shannon Griffin, a 22-year-old Wal-Mart worker, to an abandoned home under the pretense of buying marijuana. Once there, two of Mee's friends robbed Griffin at gunpoint -- but he struggled and was shot four times. ...
[Defense attorney John] Trevena said his client did not orchestrate the robbery and that there wasn't enough evidence to convict her. But prosecutors said Mee did set everything up, and used police interviews and a taped jailhouse phone call between Mee and her mother as evidence.
Mee, for those of you who aren't faithful watchers of the Today, made several appearances on NBC's morning show back in 2007 as a 15-year-old thanks to one of the worst cases of hiccups most people could even imagine. (That's her in the video above of her post-hiccup Today spot.) Just how bad are we talking? Mee was apparently hiccuping to the tune of as many as 50 times a minute for weeks on end. That fact coupled with usual morning-show chryon shorthand earned her the less-than-creative nickname of "Hiccup Girl."