Obama: I'm Less Concerned About Style Points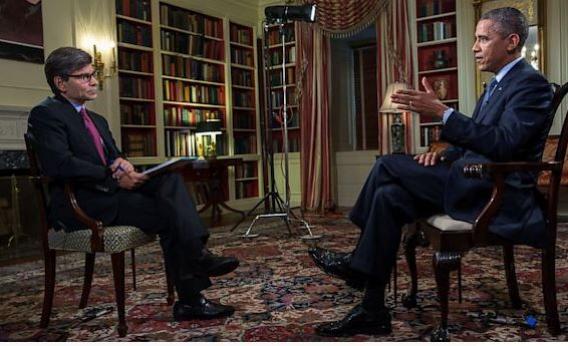 President Obama vehemently rejected any kind of suggestion that he had fumbled the response to Syrian regime's use of chemical weapons against its own people. Even if his decisions on Syria didn't look "smooth and disciplined and linear," that doesn't mean his strategy isn't working. "I'm less concerned about style points. I'm much more concerned with getting the policy right," Obama told ABC's George Stephanopoulos in an interview that aired Sunday but was recorded before Russia and the United States sealed a deal Saturday to destroy Syria's chemical stockpile. Obama said that a "verifiable agreement" that would get rid of Syria's chemical weapons is a result he could have never hoped for with military strikes alone. "If that goal is achieved, then it sounds to me like we did something right," the president said.
Meanwhile, Obama also sent a message to Iran, saying that it shouldn't misinterpret his administration's decision to go the diplomatic route on Syria to mean that Washington would not be willing to act militarily to prevent Tehran from developing nuclear weapons. And he expressed confidence that Iranian leaders recognize the difference. "I think what the Iranians understand is that the nuclear issue is a far larger issue for us than the chemical weapons issue," Obama said, adding that the threat a nuclear Iran would pose to Israel "is much closer to our core interests." At the same time, Tehran should heed the lesson that "there is the potential of resolving these issues diplomatically."
TODAY IN SLATE
Politics
Smash and Grab
Will competitive Senate contests in Kansas and South Dakota lead to more late-breaking races in future elections?