Arkansas Police Kill 107-Year-Old Man in Shootout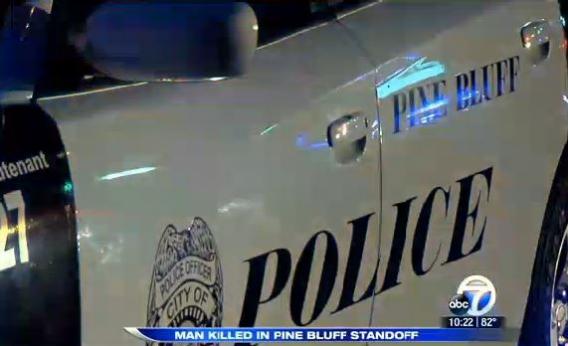 Police in the Arkansas city of Pine Bluff say a 107-year-old man was killed Saturday afternoon after a standoff with SWAT officers. Lt. David Price, the Pine Bluff Police Department's public information officer, tells the local ABC affiliate that officers arrived at a home Saturday following reports that Monroe Isadore, 107, pointed a weapon at two people. When police arrived they asked the two victims to leave the house, and approached the bedroom where Isadore was apparently located. Isadore then proceeded to fire shots through the door. No officers were hurt but police requested backup.
Following negotiations that "continued for some time," a SWAT team inserted a camera into the room and confirmed Isadore had a gun. The SWAT officers then released gas into the room, which led Isadore to shoot at officers, who then fired back and killed him. Police are continuing the investigation, according to the Pine Bluff Commercial. CNN points out that in 2010 there were around 53,000 people over 100 years old in the United States in 2010, and only eight percent of them were older than 104.