Watch Videos White House is Showing Senators to Make Case for Syria Strike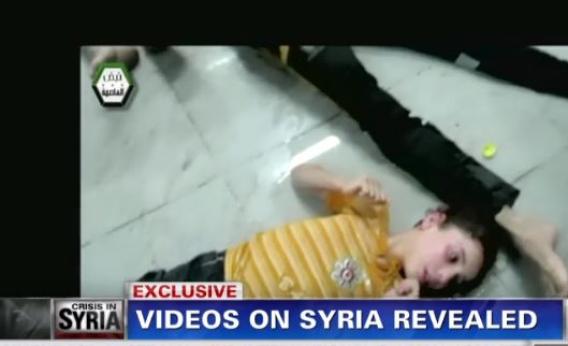 CNN got its hands on videos that the White House is apparently showing a select group of senators in classified briefings meant to build the administration's case for a limited strike on Syria. CNN got 13 different videos that Obama administration officials have shown to the Senate Intelligence Committee that allegedly depict scenes of the aftermath of an August 21 chemical weapons attack.
The White House has told senators it has been able to confirm the authenticity of the gruesome videos that show people, including several children, convulsing. Intelligence officials apparently told senators that the "symptoms shown in the videos are not just consistent with a chemical attack but specifically with a sarin gas attack," CNN's Jake Tapper says.
TODAY IN SLATE
The Extraordinary Amicus Brief That Attempts to Explain the Wu-Tang Clan to the Supreme Court Justices
The Human Need to Find Connections in Everything
It's the source of creativity and delusions. It can harm us more than it helps us.