Hours After His Arrest, Ariel Castro Told Police They Should Have Caught Him Earlier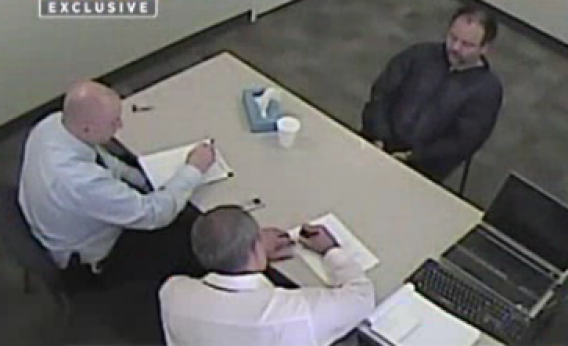 Ariel Castro killed himself in his cell earlier this week, one month into his life sentence for the kidnapping and rape of three young women. On Friday, NBC News brought the world one more look at the convicted rapist in the form of excerpts of his recorded interview with police in the hours after his arrest earlier this year. You can watch the full thing above, but two of the more noteworthy takeaways:
1) Castro was amazed that he got away with his horrific crimes for as long as he did. At one point in the tape, he tells police that he was sure that cameras at the school of one of his three victims, Gina DeJesus, had captured him on campus 15 minutes before he abducted her. "You could have broke the case right then and there," Castro said.

2) Castro also told police that he called the mother of one of his other victims, Amanda Berry, from her cell phone at one point. "I think I said something ... that I have her daughter and that she's OK, and that she's my wife now—something like that, you know, probably not the exact words," he said. When asked what the mother's response was, Castro said: "I hung up so we didn't have a conversation."