Listen to AOL's CEO Fire Employee in Conference Call With 1,000 people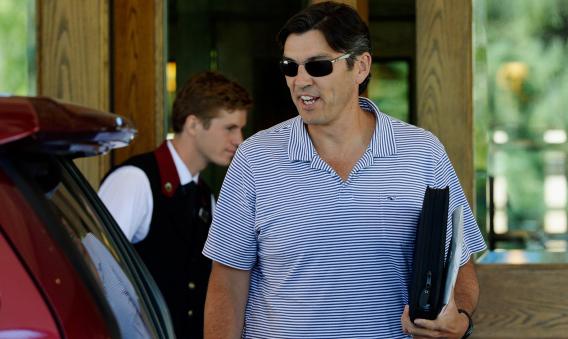 On Friday, word quickly began to spread that AOL CEO Tim Armstrong fired an employee during a conference call with members of the company's hyper-local news network, Patch. While Armstrong was explaining that hundreds were going to be laid off in the coming weeks as the company seeks to revamp the network of news sites, it seems he was eager to get started and he fired someone right then and there. Jim Romenesko, who runs a media news blog, got a hold of a recording of the call a day later (embedded below).
It was supposed to be a conference call to rally the troops ahead of what would undoubtedly be hard times. And at first it sounded that way. But then at one point Armstrong can be heard saying (minute two of the recording), "Abel, put that camera down, now." And then: "Abel, you're fired. Out." A few seconds later, he went on as if nothing had happened. The victim? Patch creative director Abel Lenz. Business Insider notes that if Armstrong fired Lenz for taking photographs it was an odd reason. Lenz always took photographs of meetings to then post in the company's internal site.