Ohio Police Search for More Victims After Bodies of 3 Women Found Wrapped in Bags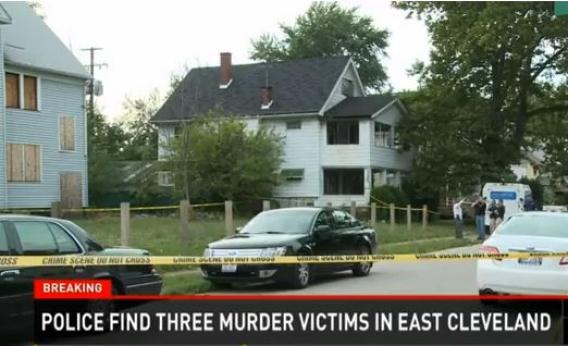 Police widened their search for potential victims after finding three bodies wrapped in plastic bags in East Cleveland Friday and Saturday. A 35-year-old registered sex offender is in custody and things the suspect has said in interviews has led police to believe he may have been influenced by convicted serial killer Anthony Sowell, reports the Associated Press. Sowell was convicted in 2011 and sentenced to death after he was found guilty of killing 11 women and hiding their bodies around his Cleveland home.
After finding the three bodies in recent days, police are trying to figure out whether there are more victims hidden away somewhere. One body was discovered Friday and two more were found Saturday. The first body was found in a garage. On Saturday, police found the body of another woman some 150 feet from the garage, while another one appears to have been thrown through a window into the basement of an abandoned home, according to local NBC affiliate WKYC. East Cleveland Mayor Gary Norton tells the Cleveland Plain Dealer that the three women were black and they were each wrapped in four or five plastic bags each. It is believed they were all killed within the last six to 10 days.
Politics
The GOP's Border War Donald Trump and Jeb Bush are polar opposites on immigration. Where on the spectrum will the GOP fall?
Metropolis
Our Impoverished Debate About Housing Segregation We need to do better than breaking up "concentrated poverty." We need to actually understand it.