Police Free at Least Four Elderly Men From Makeshift "Prison Room" in Texas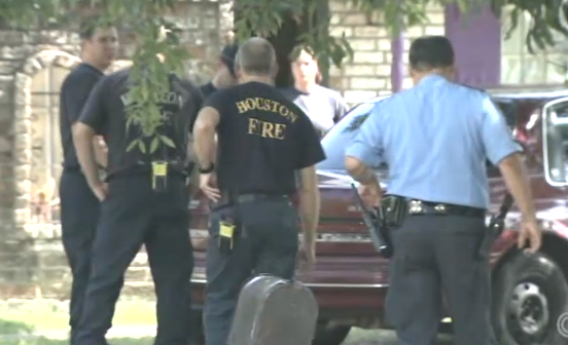 Details are slowly trickling out this afternoon from Texas, where reports suggest that at least four people—and possibly as many as eight—were rescued from a north Houston house where they were held captive for an unknown amount of time. CNN, which is reporting the high-end estimate of eight, with the details:
Four are men between the ages of 50 and 80 and the others are women who police characterized as suffering from mental illness. A man has been detained for questioning. No charges have been filed.
Police got a report that several men were being held against their will and went to the scene for a welfare check, police spokesman Kese Smith said. Officers broke down a nailed-shut front door to get into the house, CNN affiliate KTRK said. Police said they saw trash strewn everywhere and found what they called a "prison room" with no beds and chairs, the affiliate said. After officers arrived, they found three men -- all apparently malnourished and living in a converted garage. [The fourth was found inside.] ... The women also lived at that location, but it isn't clear whether they lived in the converted garage.
The Associated Press, which is currently making no mention of the women and pegs the number of captives at four, reports that police say that all four men were homeless and that at least one of them is a military veteran. The working theory right now, according to Sgt. Steven Murdock, is that the men were being held so the captor or captors could collect their checks—although the AP notes that it's unclear whether that means the men were targeted for their Social Security benefits or some other kind of assistance. It's also unknown exactly how long the victims were held for, but CNN reports that local authorities believe it is possible that at least one of the men was kept against his will for the past decade.