A Congressman Learns His Long-Lost Daughter Isn't His Daughter After All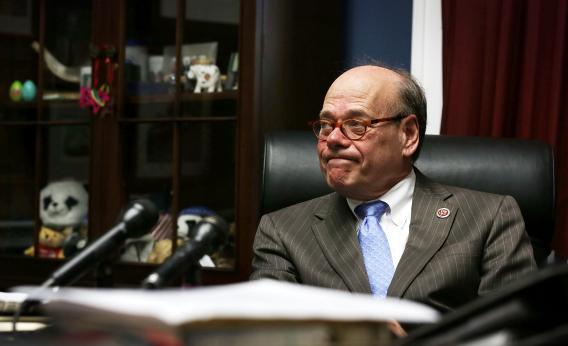 Flashback to this past February: U.S. Rep Steve Cohen, a Tennessee Democrat, made a rather stunning announcement that the 24-year-old aspiring swimsuit model who he was trading tweets with during the State of the Union address was actually his daughter, whom he learned about only three years ago. "I Googled her mother, found out she had a child and the math looked pretty accurate," Cohen, who has never been married, told NBC News at the time, ending one sensational story and launching another. "The mom told me we had a lot of catching up to do."
Flash-forward this morning: CNN's New Day announced the results of a DNA test that shows that Cohen has a zero percent chance of being the women's father. Turns out, Victoria Brink's real father was the man who had raised her all along, John Brink. Cohen released a short statement saying he was "stunned and dismayed" to learn the news. "I still love Victoria, hold dear the time I have shared with her, and hope to continue to be a part of her life," he said. "It's been a roller coaster ride these last three and a half years from which I have learned something about parenting and some more about love, life, and heartache." The lesson here? "Maybe do a DNA test first," Victoria told CNN.

Correction: An earlier version of this post mistakenly referred to the women in question by the wrong first name. She is Victoria Brink, not Jessica Brink.