Malala Yousafzai Celebrated Her 16th Birthday by Giving an Incredible Speech at the U.N.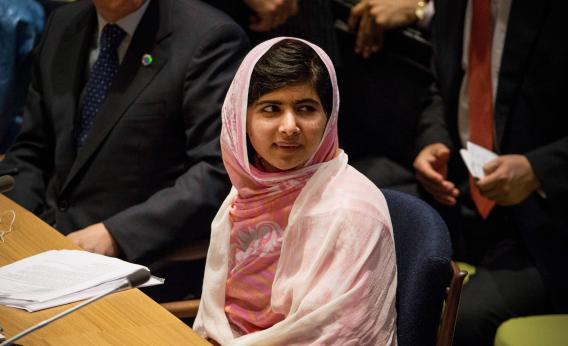 Malala Yousafzai, the Pakistani teenager who was shot and nearly killed by Taliban fighters for advocating that all girls should have the right to go to school, spoke this morning at the U.N. Youth Assembly in New York City on what was dubbed "Malala Day." Simply reading the transcript of her remarks don't do them justice—so here's the full video. Stick with it, it's worth it. Keep in mind that today is her 16th birthday, and that these are her first formal public remarks.

TODAY IN SLATE
Technocracy
Forget Oculus Rift
This $25 cardboard box turns your phone into an incredibly fun virtual reality experience.