Everything You Need to Know About Obama's Big Climate Speech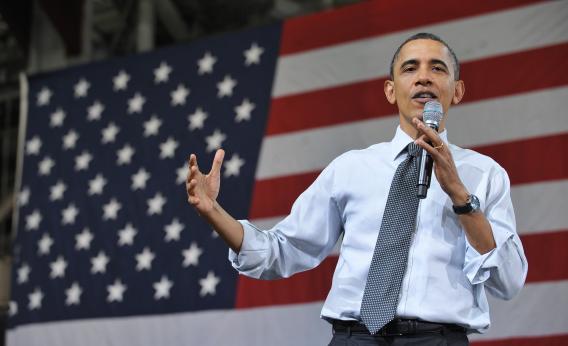 President Obama is set to deliver a long-awaited speech this afternoon laying out his administration's plans to take major action on climate change, a first-term promise the president made explicit at the start of his second term. Given the current gridlock that has plagued Congress on All Things Climate since a House-passed cap-and-trade bill died a painful death in the Senate in 2010, climate hawks, environmentalists and their like-minded allies are both excited for the day's speech and already dreading that the president will ultimately stop short of using all the tools at his disposal.
The Climate Desk, a partnership between Slate, Wired, The Atlantic and a host of other media organizations, will be live-blogging today's action. You can follow along below. [You can also check out this prescient Slate piece from last year laying out the executive actions Obama can take without congressional approval.]
Advertisement

***** **** ***** **** *****

TODAY IN SLATE
Technocracy
Forget Oculus Rift
This $25 cardboard box turns your phone into an incredibly fun virtual reality experience.