Everything You Need to Know About Obama's Big Climate Speech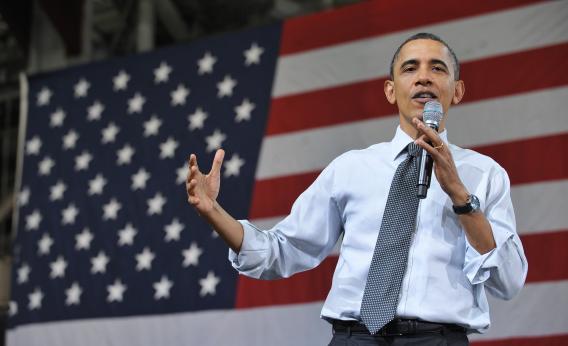 President Obama is set to deliver a long-awaited speech this afternoon laying out his administration's plans to take major action on climate change, a first-term promise the president made explicit at the start of his second term. Given the current gridlock that has plagued Congress on All Things Climate since a House-passed cap-and-trade bill died a painful death in the Senate in 2010, climate hawks, environmentalists and their like-minded allies are both excited for the day's speech and already dreading that the president will ultimately stop short of using all the tools at his disposal.
The Climate Desk, a partnership between Slate, Wired, The Atlantic and a host of other media organizations, will be live-blogging today's action. You can follow along below. [You can also check out this prescient Slate piece from last year laying out the executive actions Obama can take without congressional approval.]
Advertisement

***** **** ***** **** *****

TODAY IN SLATE
The Extraordinary Amicus Brief That Attempts to Explain the Wu-Tang Clan to the Supreme Court Justices
The Human Need to Find Connections in Everything
It's the source of creativity and delusions. It can harm us more than it helps us.