100,000 Protesters Took to the Streets of Rio de Janeiro Last Night. Here's What That Looked Like.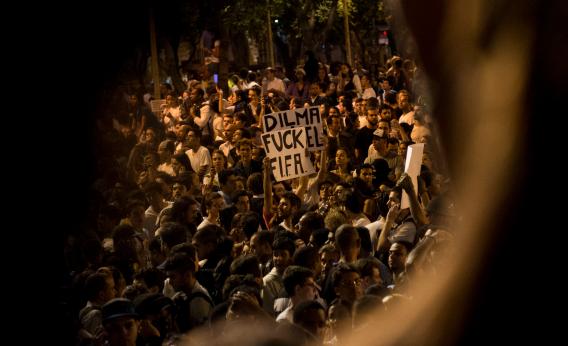 The ongoing protests in Brazil went from large to absolutely massive last night, with thousands of protesters taking to the streets in cities across the South American country in a stunning display of their broad displeasure with everything from government corruption to the country's high cost of living.
The New York Times has a nice write-up of exactly what went on and why here, but perhaps the easiest way to understand the sheer size of the demonstrations is with this short Vine of the scene in Rio de Janeiro, where an independent estimate pegged the number of protesters right around 100,000:
Advertisement

TODAY IN SLATE
Politics
The Democrats' War at Home
How can the president's party defend itself from the president's foreign policy blunders?