Cheney: Edward Snowden is a Traitor, Maybe a Chinese Spy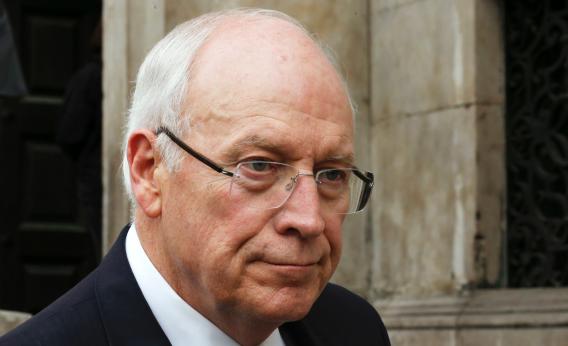 Former vice president Dick Cheney defended the NSA surveillance on Fox News, saying that it could have helped the United States prevent the Sept. 11, 2001 attacks. "As everybody who's been associated with the program's said, if we had had this before 9/11, when there were two terrorists in San Diego—two hijackers—had been able to use that program, that capability, against that target, we might well have been able to prevent 9/11," Cheney said, according to NBC.
Cheney also called Edward Snowden a "traitor," expressing suspicion that the leaker was a Chinese spy all along. "I'm suspicious because he went to China," Cheney said. "That's not a place where you would ordinarily want to go if you are interested in freedom, liberty and so forth. It raises questions whether or not he had that kind of connection before he did this."
Cheney called the leak "one of the worst occasions in my memory of somebody with access to classified information doing enormous damage to the national security interests of the United States."
For his part, Sen. Lindsey Graham told NBC that if the NSA monitoring were to be scaled back it would increase the chances of a terrorist attack. "I believe we should be listening to terrorists, known terrorist emails, following their emails and following their phone calls. And if they're emailing somebody and the United States or calling a number in the United States, I would like to get a judge's position to monitor that phone call," Graham said. "If we don't do that, another attack on our homeland is very likely."