Castro Brothers Say They Hope Ariel "Rots in Jail"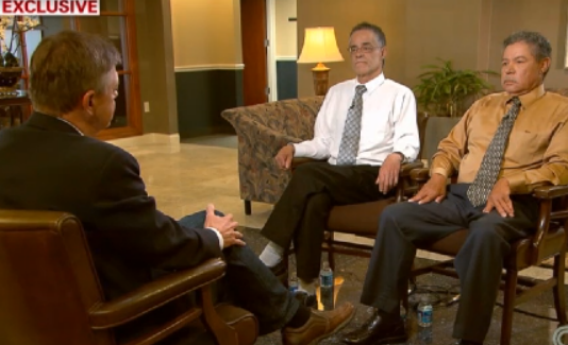 Pedro and Onil Castro, the brothers of the Cleveland man police say kidnapped and raped three Ohio women who had gone missing a decade ago, sat down with CNN over the weekend to talk about their brother. Neither minced words about how they now feel about Ariel Castro, calling him a "monster" and saying that they hope he "rots in jail."
"I don't even want them to take his life like that," Onil, 50, said, speaking for himself and Pedro, 54. "I want him to suffer in that jail to the last extent. I don't care if they even feed him."

Onil and Pedro were both arrested along with Ariel Castro last week, but have since been cleared in the case. Cleveland police have suggested there is no evidence to connect the pair to the horrors that are believed to have occurred in their brother's house. Nonetheless, the brothers say they are still receiving death threats.