"I Don't Know Why I Kept Looking for Another. I Already Had 2 in My Possession."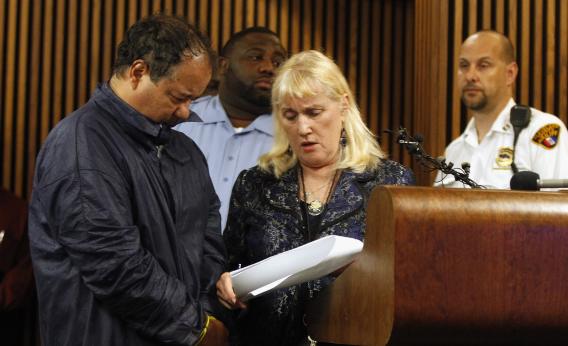 There's probably no more-disturbing reading out there this morning than the police report in the Cleveland kidnappings, but excerpts of a lengthy handwritten letter believed to have been penned by Ariel Castro likely have a lock on the No. 2 spot. "I don't know why I kept looking for another," Castro allegedly wrote in 2004, the same year that Gina DeJesus, then 14-years-old, went missing. "I already had [two] in my possession."

The letter, according to local and national media outlets, includes a detailed confession of the kidnappings of DeJesus, Amanda Berry, and Michelle Knight, along with the suggestion that the author—believed to be Castro given its contents and where it was found—had considered killing himself over his guilt.

Authorities have so far kept the letter's details under wraps, but did confirm its existence at yesterday's press conference. (Asked specifically if police had recovered a "suicide note from Ariel Castro" during their search of his home, Deputy Police Chief Ed Tomba said: "That is another part of evidence we recovered that I cannot comment on.")
It appears as though 19 Action News' Scott Taylor is the only reporter to have actually gotten a firsthand look at a copy of the letter. (The other outlets are basing their reporting on second-hand information from their police sources.)

That's all Taylor and Action News have shared so far, but other details are also leaking out through police sources. CBS News, for one, reports that Castro wrote about his whole life in the letter, at one point "saying that he was abused by his parents as a child and that he was raped by an uncle."
Meanwhile, Castro, made his first court appearance Thursday morning, where his bond was set at $8 million.

This post was updated with additional information.