Photos Of Boston, Locked Down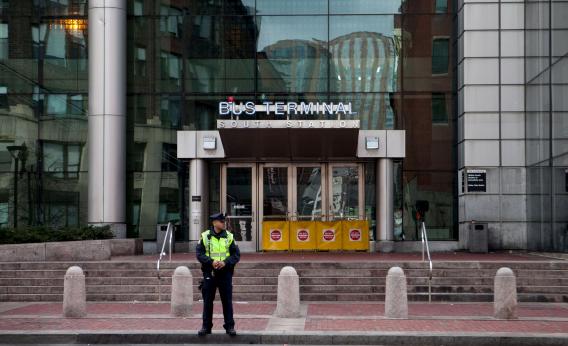 As law enforcement officials conduct a city-wide search for the Boston Marathon bombing suspect Dzhokhar A. Tsarnaev, 19, the entire city of Boston is effectively on lockdown. And residents are posting eerie photos of empty streets as nearly an entire city's population remains indoors, waiting for news. Here are a few:
TODAY IN SLATE
Politics
The Irritating Confidante
John Dickerson on Ben Bradlee's fascinating relationship with John F. Kennedy.