Illegals No More: The Language at the Center of the Immigration Debate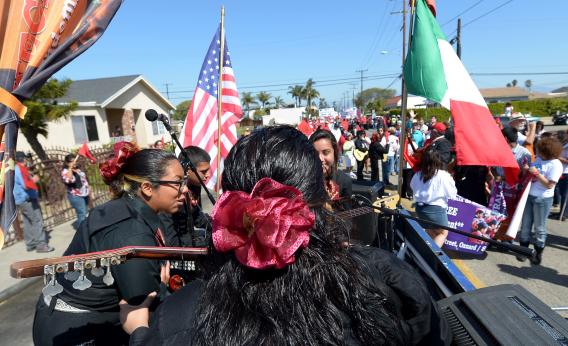 As you may have heard, the Associated Press announced yesterday that it has dropped the phrase "illegal immigrant" from its stylebook, handing a hard-fought victory to immigrant advocates and generally confusing reporters who now are left to come up with their own concise alternatives in the absence of an industry standard. (While the AP Stylebook is by no means the law of the journalism land, most news outlets hew pretty close to the rules it lays out, particularly on sensitive matters like this one.)

illegal immigration Entering or residing in a country in violation of civil or criminal law. Except in direct quotes essential to the story, use illegal only to refer to an action, not a person: illegal immigration, but not illegal immigrant. Acceptable variations include living in or entering a country illegally or without legal permission. Except in direct quotations, do not use the terms illegal alien, an illegal, illegals or undocumented.
Do not describe people as violating immigration laws without attribution. Specify wherever possible how someone entered the country illegally and from where. Crossed the border? Overstayed a visa? What nationality?
AP executive editor Kathleen Carroll said yesterday that the change may prove temporary, but that it's a step in the right direction. "Is this the best way to describe someone in a country without permission?" she wrote in a blog post. "We believe that it is for now. We also believe more evolution is likely down the road. Will the new guidance make it harder for writers? Perhaps just a bit at first. But while labels may be more facile, they are not accurate."
If you enjoyed what you heard head on over to slate.com/lexiconvalley, where you can find every "Lexicon Valley" episode.