Senators: We're Close on Immigration Reform Bill, But Not There Yet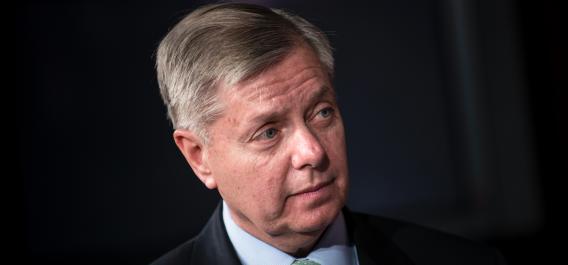 Key senators who are part of the so-called Gang of Eight took to the Sunday talk shows to say that a comprehensive bill on immigration reform bill is close but the final details still need to be ironed out. Sen. Marco Rubio of Florida appeared to try to get ahead of the news cycle by releasing a statement early Sunday saying a deal is not yet a reality. "Reports that the bipartisan group of eight senators have agreed on a legislative proposal are premature," he wrote. Despite Rubio's hesitation, other senators expressed general agreement that legislation would be unveiled by the end of this week, reports CNN.
"It's got to be written up. We haven't signed off," Republican Sen. Lindsey Graham said. "There are a few details yet, but conceptual … It will be rolled out next week." Democratic Sen. Chuck Schumer agreed, noting on NBC that the agreement between business and labor over guest workers means "every major policy issue has been resolved on the Gang of Eight." For his part, Republican Sen. Jeff Flake said the focus now will be on the bill's exact wording.
Schumer also dismissed speculation that Rubio's statements meant there is tension within the Gang of Eight. "As Senator Rubio correctly says, we have said we will not come to final agreement until we look at all the legislative language, and he's correctly pointing out that language hasn't been fully drafted," Schumer said. "There will be little kerfuffles but I don't think any of us expect there to be problems."
Meanwhile, David Axelrod, a former top adviser to President Obama, said the president sees immigration reform as a "legacy item" and is committed to pushing a bill through Congress. Some Republicans have said the White House is using the issue to score political points and isn't really interested in reform, reports the Hill. But Axelrod insisted on Sunday that Obama "wants this accomplishment."