Vatican's Black Smoke Means First Conclave Vote Failed To Pick a New Pope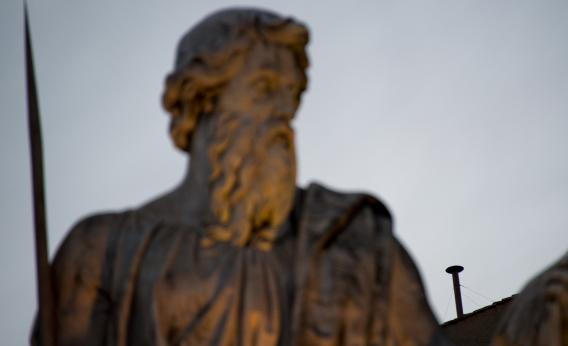 Update: And we have ... black smoke. The world will have to wait at least another day before learning who will be the next pope.
Original Post: Today's the first day of the Catholic church's conclave to select the next pope. You probably know the drill by now: If someone receives support from two-thirds of this year's voting cardinals (or 77 of the 115 electors), the church will have a new pope and we'll see white smoke billow out from the Vatican's chimney. If no individual garners the necessary votes, we'll see black smoke, and the cardinals will return tomorrow to try again until they've settled on their man. (Most observers, citing history, are predicting we won't see the white smoke until Thursday. But we're dealing with a relatively small sample size, so no one really knows for sure.)
The cardinals are holding only one vote today (the results of which are expected to be announced—via the chimney, and possibly church bells too—sometime early Tuesday afternoon ET). If and when they need to try again tomorrow they'll hold up to four votes a day until someone reaches the 77-vote threshold.

You can follow along with CBS News's Vatican Smoke Cam below, or, for those who prefer reading to watching, you can check out the Guardian's cleverly simple www.istherewhitesmoke.com.

This post was updated with additional information.