The Hedge Fund Titan Smackdown Heard 'Round the World (Or At Least on the Floor of the NYSE)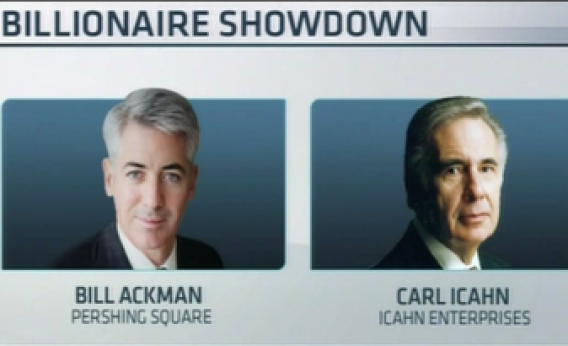 In the red corner, wearing what we assume is a very expensive suit, is Carl Icahn. And in the blue corner, wearing what we assume is an equally expensive suit, is Bill Ackman. Two hedge fund managers enter, one hedge fund manager leaves. Well, either that, or the two of them lob insults back and forth on live television for what felt like an eternity in the world of cable news. Either way it made for some unexpectedly good TV.

For those of you looking for more on the fight, the Wall Street Journal has you covered with their write-up. A quick snippet to set the stage:

Two proverbial masters of the universe attacked each other on live television, like a couple of school kids. The Icahn/Ackman smackdown lasted nearly 45 minutes uninterrupted, the kind of air time usually reserved for major breaking news. The fight was only tangentially about Herbalife Ltd. They immediately took it back to a decade-old deal that has been through numerous court rulings.

The Internet is already showering the spat with superlatives ("Greatest Moment In Financial TV History"), which are difficult to refute given it's mighty difficult to think of many good moments in financial television history. One added tidbit that does make this whole thing that much more exciting: The CNBC show is broadcast live from the New York Stock Exchange, which explains the hoots you can hear in the background—roughly seven seconds late—as the best zingers played on the floor's television sets.