Clinton's Last Trip to the Hill as Secretary Is Proving To Be an Intense One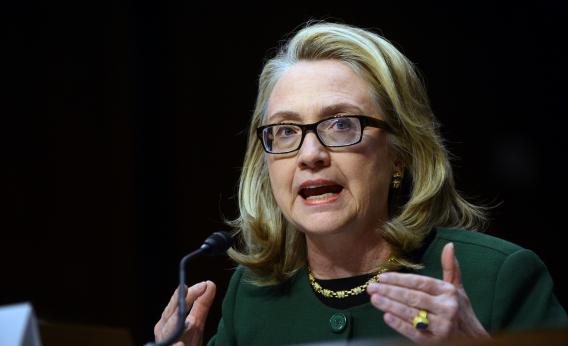 Hillary Clinton is testifying in front of the Senate this morning in what will likely be one of her final acts as secretary of state. We'll have more on that (both on The Slatest and over on Weigel's blog) once it wraps up, but in the meantime you can watch along live below.
Clinton insisted on Wednesday that the department is moving swiftly and aggressively to strengthen security at U.S. missions worldwide after the deadly Sept. 11 raid on the consulate in Libya. ...
Clinton once again took full responsibility for the department's missteps leading up to assault at the U.S. Consulate in Benghazi, Libya, that killed Ambassador Chris Stevens and three other Americans. Her voice cracking at times, Clinton said the work was highly personal. "I stood next to President Obama as the Marines carried those flag-draped caskets off the plane at Andrews. I put my arms around the mothers and fathers, sisters and brothers, sons and daughters," she said.