Fox News Calls Early End to Interview That Turned Critical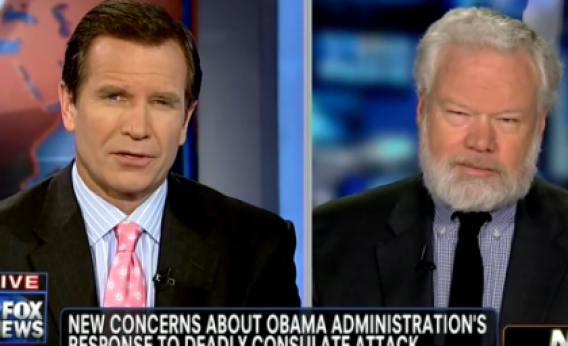 Pulitzer Prize-winning defense reporter Thomas E. Ricks made an an appearance on Fox News this morning to talk about the Obama administration's response to the attack on the American consulate in Benghazi. As you'll see in the clip below, the segment didn't go exactly how Fox News anchor Jon Scott was likely expecting.
(We'll go ahead and hazard a guess that metaphorical red lights started going off in the control room right around the time when Ricks suggested that Fox News spent much of the campaign season "operating as a wing of the Republican Party.")
Like most things Fox News-related, the clip has generated a good deal of Internet chatter in the hours that followed, including articles by both Politico (as would be expected given their output/coverage area) and the New York Times (somewhat more surprising). Ricks told both publications that the cable news network had suggested to him that his segment was likely to last about three minutes. In reality, it ran about half that time.

"Alright, Tom Ricks, thank you very much for joining us today," Scott said bringing what was clearly an early end to the interview. "You're welcome," Ricks replied.

It's one thing to cut off a man-on-the-street type interview that goes off course. It's quite another to do it to someone who you've brought on specifically to speak in the role of expert, especially when said reporter is responding directly to the questions being asked of him.