Latrice Royale Is Back on Logo, This Time Spreading Home Truths About Gays in Prison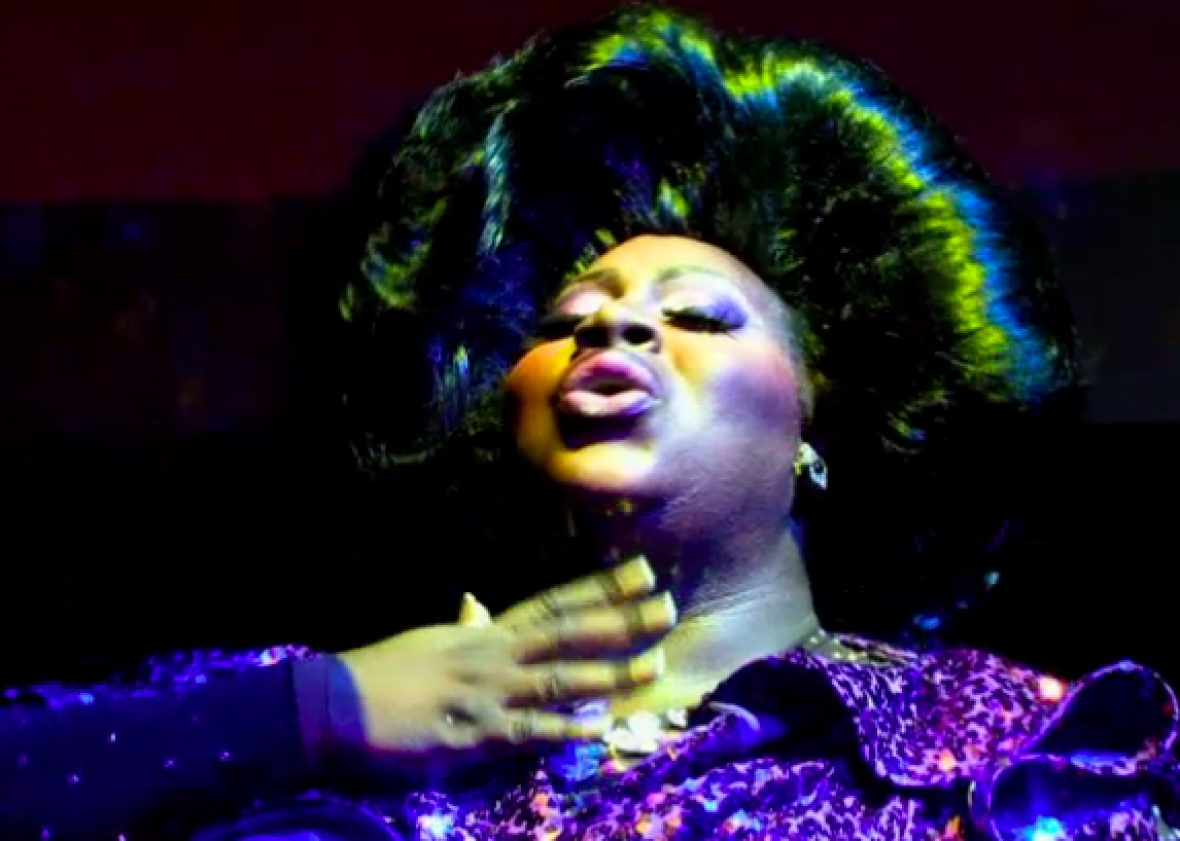 Fans of RuPaul's Drag Race have fond memories of Season 4 contestant Latrice Royale's big laugh and massive charm, and many will recall the emotional revelation that she'd served time in prison. Now the fan favorite is back on the network that made her famous—both in her boy identity of Timothy Wilcots and in scenes from her autobiographical one-woman show—as the narrator and key figure in the documentary Logo Presents: Gays in Prison, which is now available online.
Although told in the classic basic-cable style that's more like 48 Hours than the kind of hard-hitting documentary that might appear on Showtime or HBO, director Christopher Hines makes many important points about the treatment of gay and trans individuals in the criminal justice system. Even the fluffier, early segments that focus on the specifics of life behind bars—we learn that gay inmates "are finding love on the Internet," that many have consensual sex while locked up, and that plastic bags are often used as rudimentary condoms—are studded with serious observations about prison rape, the targeting of trans women and feminine-presenting guys, and the high rates of HIV transmission among people in prison. (I wish that Hines had used fewer clips from gay porn movies to illustrate those sections, however.)
Gays in Prison features interviews with several gay and trans inmates from around the country, and the filmmakers deserve credit for asking their subjects to talk about the crimes that led to their incarceration. Most were drug-related, and several of the prisoners and former prisoners—including Wilcots, who reveals that he was sexually molested by multiple family members as a child—note that they turned to drugs after being damaged and rejected by their families.
One of the most moving scenes comes when Latrice Royale testifies to the importance of the friends and drag family who provided life-saving support after she was released. Someone with a criminal record will always experience difficulties finding employment and a place to live, but LGBTQ people who've been in custody face extra challenges because they're more likely to be estranged from their families. It's a sobering reminder that there's more to being part of "the community" than watching Drag Race or tipping nightlife performers.