Lea DeLaria on Butches, Bowie, and Being on Orange Is the New Black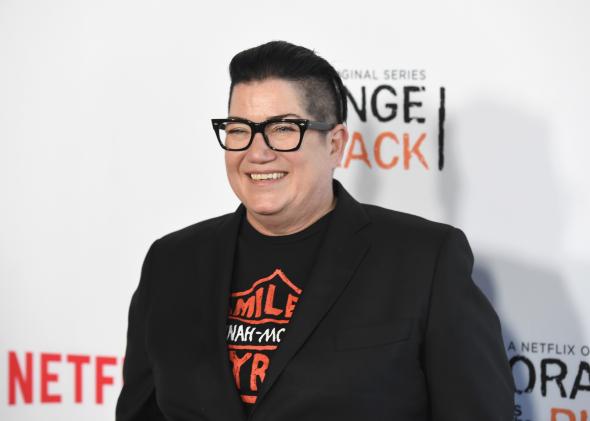 In early February, Mark Joseph Stern, J. Bryan Lowder, and I hosted a live show in New York City. We talked about gay themes in the latest crop of Oscar-bait movies and whether it's constitutionally permissible for business owners to turn away gay customers. For our final segment, we were joined by actress, comedian, and singer Lea DeLaria. Slate Plus members can listen to the whole show, but here's our interview with the irrepressible DeLaria. She talks, somewhat swearily, about her singing career (two days after the Outward live show, she performed in the prestigious American Songbook series at Lincoln Center), how being an out performer has affected her career, and what it's like to play one of television's rare butch lesbians: Orange Is the New Black's Big Boo. She also joined us for a lightning round of Ask a Homo questions.
And just in case you're wondering, DeLaria's crowdfunding campaign to raise money to record an album of jazz versions of David Bowie songs met its goal a couple of weeks after the show.