Ellen Page on Coming Out ... as Canadian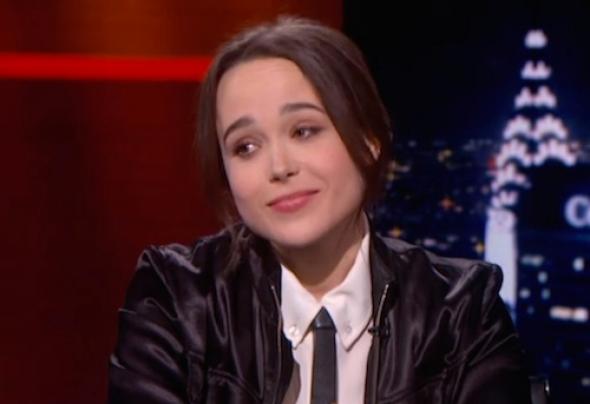 When Ellen Page came out as a lesbian in February, the star of Juno, Inception, and the forthcoming X-Men: Days of Future Past made a stand for honesty and pride in her public life. But on last night's Colbert Report, Page made an even braver admission: She's an out-and-proud Canadian as well.
In a delightful segment focused on promoting the new X-Men film, Colbert pressed Page on her alternative national identity, questioning at what age she came to terms with her Candianness. "As soon as I had any form of consciousness, I knew, I knew," Page confessed.
The interview also addresses Page's "thespian" (i.e. lesbian) identity, the "pro-life" message of Juno, and the "deeply human" relatability of a film in which the characters pass through walls and freeze demon-like creatures in sprays of ice. In other words, excellent Colbert.