Outward Explainer: What's With Lesbians and Subarus?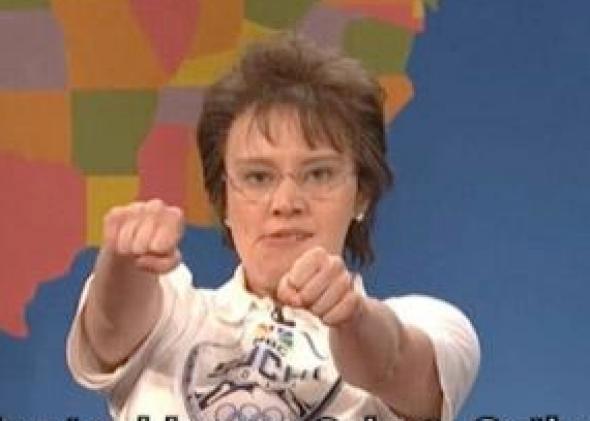 When Saturday Night Live's Kate McKinnon channeled Billie Jean King on the Dec. 21 "Weekend Update" segment right after King was named to the official U.S. delegation to the 2014 Sochi Winter Olympics, the tennis great declared herself "President Obama's big gay middle finger" to Vladimir Putin. She then promised to "drive my Subaru Outback into Red Square, doing doughnuts and blasting Melissa Etheridge." We all know that Melissa Etheridge is a lesbian singer-songwriter, but why are Subarus so closely associated with lesbians?
Some would like to think that there's some special Sapphic significance in the name, since Subaru is Japanese for Seven Sisters—albeit in the sense of the Pleiades rather than historically women's colleges. In fact, though, the car company's place in the roster of the righteous among the LGBTQ nations is a result of some very canny niche marketing.
Advertisement

Those ads weren't targeted exclusively at lesbians, however. The "Lesbaru" connection seems to have been cemented when Subaru featured out tennis player Martina Navratilova in a 2001 campaign. Then in 2004, the company supported a another lesbian tennis player: Dana Fairbanks of Showtime's The L Word. When the fictional Fairbanks was forced out of the closet, the show's storyline had the real car company rolling out a campaign with the slogan, "Get Out. And Stay Out."
TODAY IN SLATE
Politics
Talking White
Black people's disdain for "proper English" and academic achievement is a myth.
Operation Backbone
How White Boy Rick, a legendary Detroit cocaine dealer, helped the FBI uncover brazen police corruption.