VOTR, A Grindr For Closeted Moderate Republicans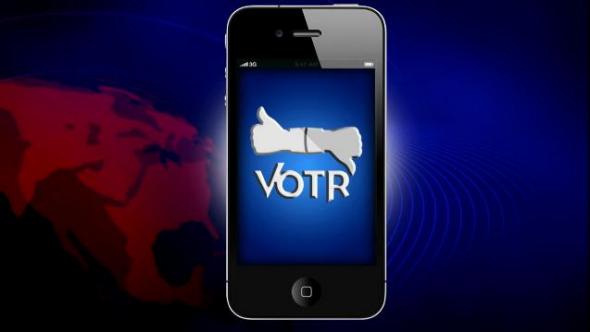 As many a gay man will tell you, hookup/socializing apps like Grindr and Scruff are apparently one of the few types of communication that can penetrate the stubborn walls of the modern closet. In any given guy-grid, it is not at all uncommon to find men seeking "discreet" meetings, which is code for "I'm closeted" or on the "down low" with a girlfriend or whatever, but still want to have gay sex or even just contact with gay people. Depending on your capacity for empathy, you'll find this situation offensive or just sad, but you can't deny that the advent of proximity-based "dating" apps has provided some kind of comfort for people who for whatever reason can't get it together to be honest in real life.
That description, of course, applies to another group today as well: the elusive community known as "moderate Republicans." During this era of partisan rancor, we have been told that they do exist, but are hiding timidly in the shadows for fear of the radical shutdown queens on their right. But thankfully, as Jon Stewart reported last night on The Daily Show, technology has come to the rescue again with an app called VOTR.* Check out the report below, and then join me as I pray for these lonely, "bipartisan curious" individuals to finally come out ... for all our sakes.
*Correction, Oct. 10, 2013: This post originally misspelled Jon Stewart's first name.