The Fed Has Ended Its Historic Bond Buying Program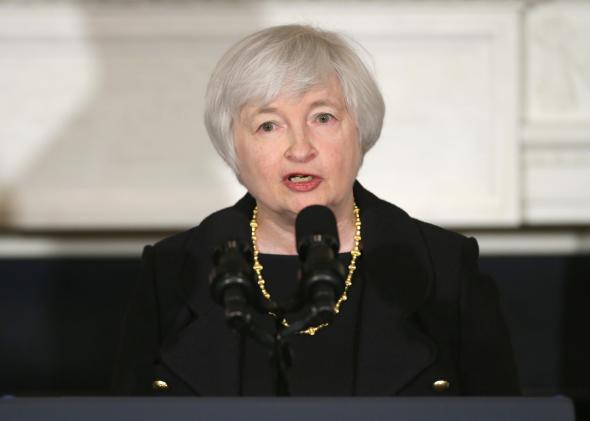 It's official: The Federal Reserve is taking away Wall Street's favorite punch bowl. On Wednesday, the Fed ended its historic bond-buying program known as quantitative easing, or QE3. In this massive effort to stimulate the economy, the Fed spent a little more than a year purchasing $85 billion a month in mortgage-backed securities and debt. As things picked up, the Fed began to consider when it could take its foot off the gas pedal—aka dial back its hefty bond purchases.
After beginning to taper its stimulus in January, the Fed is finally bringing the whole thing to an end. The Federal Open Market Committee said in its statement that interest rates will stay low for a "considerable time" even after asset purchases end. The committee emphasized that labor market conditions have improved and the economy is growing "at a moderate pace," with "solid job gains and a lower unemployment rate." Nonetheless, an important chapter in Fed history has wrapped up. For a look at some of its key moments, check out the timeline below.