How Big of a Bite Is Apple's Tax Burden?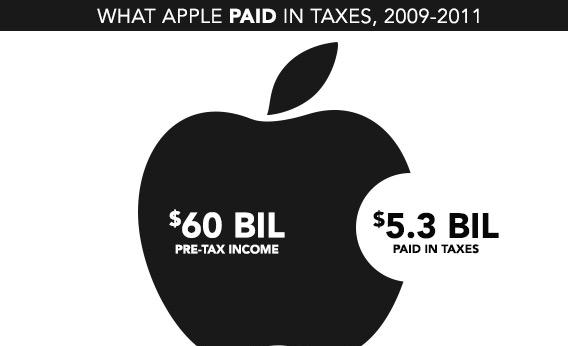 How much money does Apple save with its various tax avoidance methods? It's difficult to say precisely. Any company—just like any household—normally does what it can within the bounds of the law to reduce its tax burden, but if you roll over the graphic below you'll see that viewed broadly it's an awfully big deal.
TODAY IN SLATE
Politics
Talking White
Black people's disdain for "proper English" and academic achievement is a myth.
Operation Backbone
How White Boy Rick, a legendary Detroit cocaine dealer, helped the FBI uncover brazen police corruption.