How to Incorporate Stray Dogs Into Winter Olympic Sports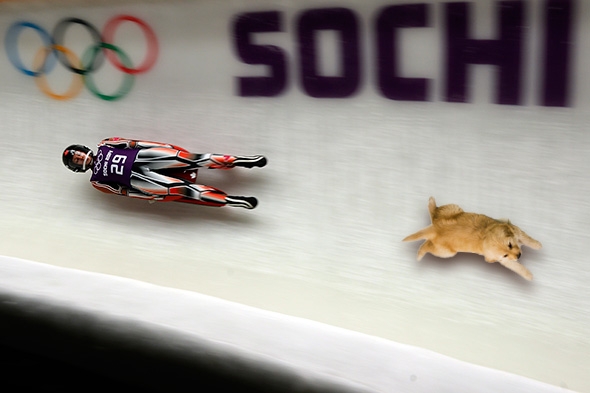 Stray dogs are a problem in Sochi. So much so that the Russian government ordered a pre-games round up of the city's canine population. But are they really a problem? Maybe if we treated them more like an Olympic X-factor, the Olympics would go a bit smoother, and we'd add to the athletic intrigue along the way. So let's embrace an Olympics that includes the Doge Luge, as seen above.

Also the Stray Slalom, below.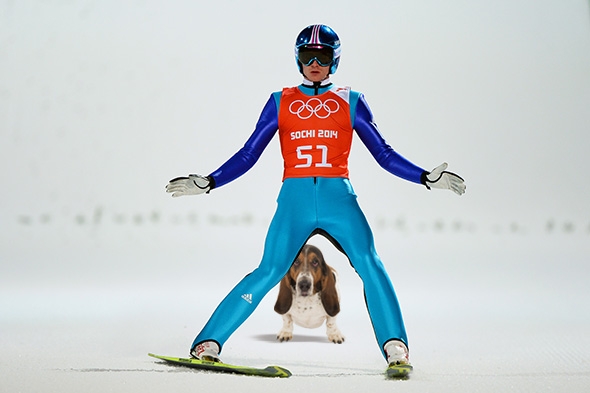 Ski jumping, with sidekick.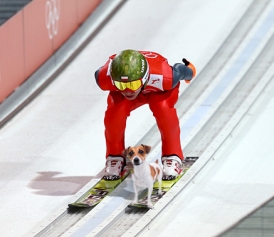 There's not actually a stray dog in this last one. The figure skating costumes are just that good.