Hope Solo, Abby Wambach, and Candace Parker Posed Nude Before the Olympics But No Female Boxers Did. How Come?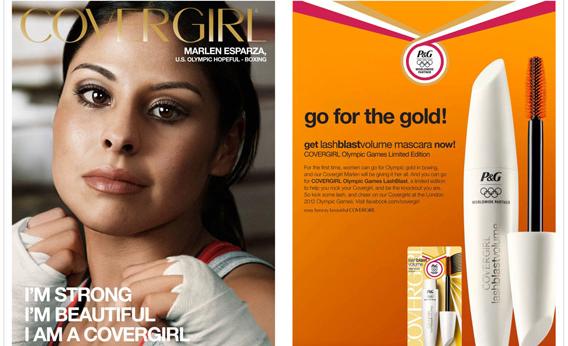 There's one group of Olympians that's conspicuous in its absence from these magazine spreads: female boxers. Women's boxing is making its medal debut at the 2012 Olympics, and this year's crop of fighters has made a real effort to direct fans to their skills, not their boobs. Not a single woman has been caught in that classic chick boxing shot, looking coy in hot pink gloves.
Esparza has publicly described herself as "girly," but that's as far as the Americans seem to have gone in addressing the decision to keep their clothes on. For the Olympians, the tough-not-sexy posing may stem from a backlash against the Amateur International Boxing Association's proposed dress code, which would have required the fighters to wear skirts to, apparently, help spectators distinguish them from men. The boxers balked, with Ireland's Taylor delivering the knockout blow. "I don't even wear mini-skirts on a night out," she said, "so I definitely won't be wearing one in the ring."
The way these fighters are choosing to portray themselves in the run-up to the Olympics might also have something to do with how female professional boxers are usually packaged and sold. For the pros—women like Holly Holm, Mia St. John, and Laila Ali—sex is the easiest route to ticket sales in a male-dominated sport. Holm, for one, has a tendency to show up at weigh-ins in a string bikini. It's the same story in mixed martial arts, where Gina Carano parlayed her looks into mainstream fame. MMA fighter Ronda Rousey is following that same path. Phase one: a spread in ESPN's Body Issue.
In the pro game, short skirts and bikinis still put butts in seats. But as these new Olympians seem to have figured out, that won't be true in London, where everyone wears a modest get-up. During the games at least, the color of your medal matters more than the cut of your clothes.