Stephen Colbert Says Trump's Tax Cuts for the Wealthy are Like Winning Powerball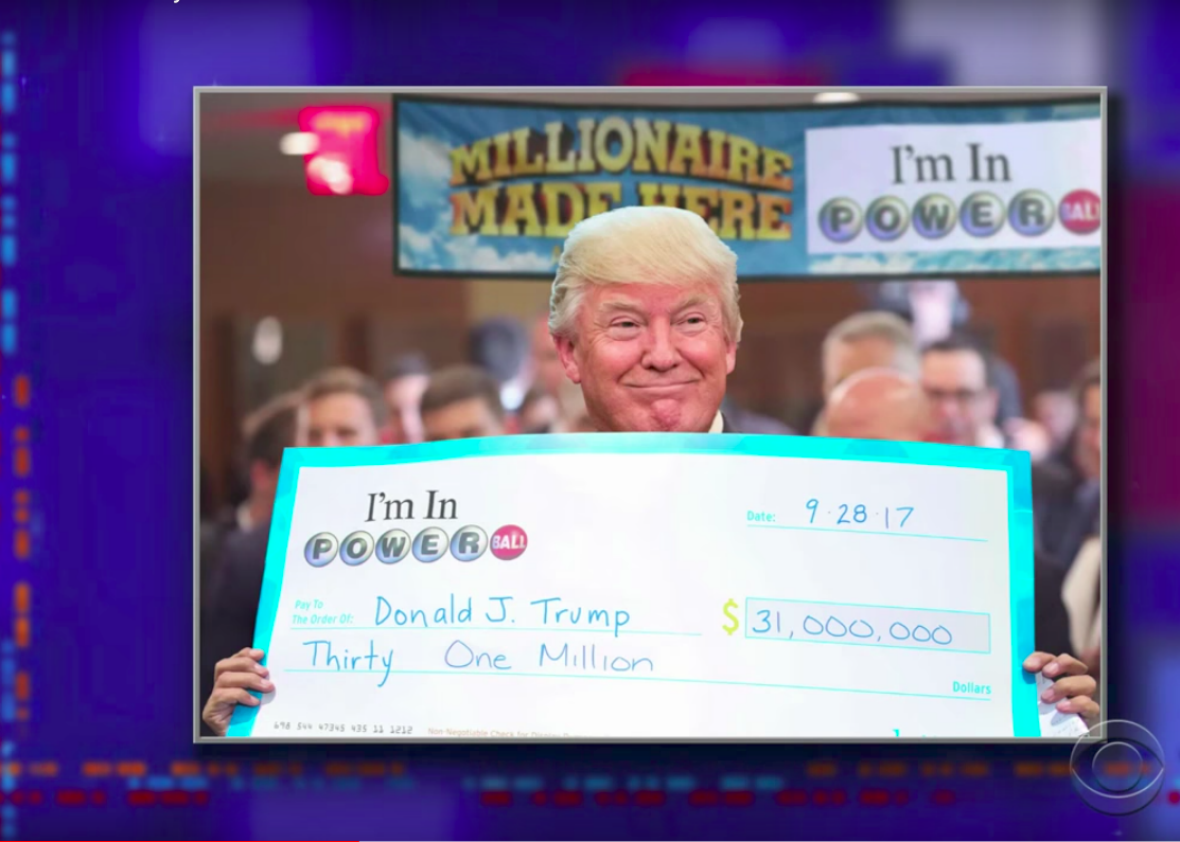 On Thursday night's Late Show, Stephen Colbert posed a question, a question which perhaps we should all be asking ourselves:
"Folks, have you ever woken up, said to yourself first thing in the morning, "What can I do, even in my own small way, to make rich people richer?""
You haven't? Well Donald Trump clearly has. For that is what his newly revealed tax plan unambiguously aims to do, says Colbert. Incensed by such a blatant effort by the rich to enrich themselves, a venomous Colbert criticized both the plan and it motivating force: greed. And he reminded his audience for what might be the zillionth time that President Trump—who claims the tax plan is not actually good for his own bottom line—is a liar. How many more ways are there to say it? "It looks like Trump is, how should I put this, what's the word? Lying," Colbert noted. According to Quartz, the last Trump tax plan represented a probable $31 million tax saving for the President (at least according to what little we know about his taxes), a lottery-winning amount of money to the average person. "That's not just Powerball," says Colbert. "That's I'm-in-Power-ball."
Colbert also made time for the charming revelation that six Trump advisors, including Ivanka Trump and Jared Kushner, have been using private email servers to discuss White House matters. But the man who swept into office promising to put email criminals in prison where they belong has gone strangely quiet on the email justice front. "I have not seen Trump go back on his word like this since he didn't build a border wall, or repeal Obamacare, or give up his businesses, or release his tax returns, or never play golf," said Colbert.
"He's flip-flopping so often, next Sunday he's going to take a knee during the national anthem."